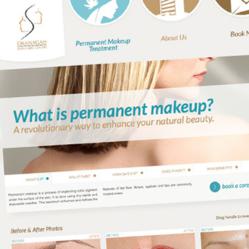 Kelowna, British Columbia (PRWEB) April 10, 2013
Okanagan Skin Care Centre announces the launch of its new mobile-friendly website. This coincides with the expansion of the Kelowna botox and skin care clinic, which now includes six treatment rooms to accommodate client needs. The new location is on the third floor (formerly, it was split into two clinic areas - one on the fourth and one on the second floor) and remains under the direction of the Okanagan Plastic Surgery Centre. The Plastic Surgeons gained valuable floor space at their current location as a result of this move. The affiliated larger Skin Care Centre is now conveniently situated right below them on the third floor in the same building at 3320 Richter St. in Kelowna B.C. This arrangement allows for easy access of the surgical patients to the Okanagan Skin Care Centre in order to seek advice for anti-aging and skin concerns. Likewise, if a skin care client requires information relating to the Plastic Surgeons it is right upstairs.
One of the requirements that the Skin Care Centre requested was that the website match the look and feel of the new office. Also, it has been noted that almost half of web traffic comes from mobile devices. Roketto created the new site with those things in mind. The goal was to cater to the Centre's entire audience. This was achieved by producing a fully responsive site. The user is able to clearly view and navigate the Okanagan Skin Care Centre's website on their mobile device (phone, tablet, laptop etc.) with ease.
In these times of online searching, it is Okanagan Skin Care Centre's goal to be as easily reachable as possible for those who seek the clinic's expertise. Through website "consultation requests" and contact information readily available to the mobile device and computer user, anyone with skin care needs can find us for an appointment.
The Okanagan Skin Care Centre has the latest in technology and products to deal with many skin concerns such as anti-aging, sun damage, acne, Actinic Keratosis, hair removal, brown pigmentation, redness and general skin health. The clinic has been serving the Okanagan for more than 14 years with client satisfaction and informative, professional and caring service being a priority.