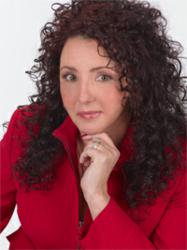 Those 10 hours are often the difference between sanity and falling behind the eight-ball.
Miami, Florida (PRWEB) April 11, 2013
Eat Well Foods is launching a new marketing strategy to reach busy professionals seeking convenient, healthy meals for themselves and their families. The new campaign, "Never Too Busy To Eat Healthy," will run concurrently with their "Stigma of Frozen Foods" campaign. This market opens a new territory for Eat Well Foods, which previously focused on athletes, dieters, and diabetics. The company delivers healthy, made-from-scratch meals to homes and businesses from South Miami-Dade to Boca Raton.
Mark Lew, owner/chef at Eat Well Foods, says the options available to working professionals have been sparse. "They either stop for salty, greasy fast food, supermarket frozen food, or they take the time to cook for their families. Now they have a healthy, convenient alternative. It can really make a difference in their lives."
In the realm of busy professionals, there are few who keep a schedule like Kandee G. She's a radio talk show host, television personality, coach, author, speaker, magazine publisher and the founder of Nothing But Good News Media. On any given week, she is scheduled for multiple speaking engagements, a weekly radio show, meetings, conferences, and charity work. This leaves little time to prepare healthy meals for herself and her family. So Kandee G is getting healthy meals delivered to her door by Eat Well Foods.
Recently on Nothing But Good News Radio she said she's eating Eat Well Foods meals because they're saving her more than 10 hours a week in meal preparation. "Those 10 hours are often the difference between sanity and falling behind the eight-ball."
Since all meals from Eat Well Foods are made with fresh, healthy ingredients, Kandee G knows she's feeding her family the next best thing to her own home cooking.
Eat Well Foods is dedicated to providing home-delivered heat-and-serve meals that:

Conform to the American Heart Association guidelines for healthy eating
Are low in sodium
Are wheat-free
Provide only fiber-rich carbohydrates
Do not contain canned ingredients, HFCS, added MSG, or preservatives
Are delivered fresh to your door from South Miami-Dade to Boca Raton
Outside the South Florida area, Eat Well Foods meals can be shipped in insulated containers to anywhere within the contiguous United States.
For more information about Eat Well Foods or to request a complete media kit, contact Mark (Mario) Lew at 786-991-6602, or Hank Eder at 828-689-5787.