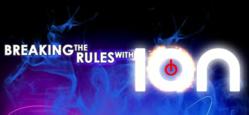 People have started to realize that Ion CloudX is a revolutionary step forward for virtualization
Omaha, NE (PRWEB) April 10, 2013
Cosentry, a leader in virtualization and data center services, today announced the success of the new Ion CloudX cloud computing service. The Ion Cloud Computing solution, which mixes a user-friendly orchestration layer with a monthly contract model with no bandwidth fees, personal firewalls, and automated scalability, has been received with excitement and a high level of interest from the industry.
"It can be a tough message to get out there, since everybody is weary of listening to the same old sales pitch about the cost and efficiency benefits of the cloud," said Kevin Dohrmann, Chief Technical Officer with Cosentry. "Eventually, however, people have started to realize that Ion CloudX is a revolutionary step forward for virtualization. Whether you are looking at it in terms of cost, security, ease of use, or reliable infrastructure, the Ion cloud is substantial step above any other solution available."
The Ion Cloud has no restrictions or fees for bandwidth usage under 10 GB, due to Cosentry's status as an internet provider and the company's partnerships in the telecom industry, and all contracts are solely on a monthly basis so that clients are not locked in to the service. Additionally, the Ion cloud is set up to include automatic scalability, which allows clients to expand or contract their storage and memory usage instantly online.
The Ion cloud also comes with a specialty firewall, which is built specifically for each virtual private data center that exists on the Ion cloud. This differs from the traditional public cloud, in which all users receive a single firewall as a shared resource.
"We love getting feedback from our clients about our services, and the response to Ion has been phenomenal. When someone receives a demonstration, or signs up and experiments with our software, they just can't believe how easy and user friendly the setup and configuration process is," said Dustin Trager, Director of Cloud Computing with Cosentry. "The knowledge that we are able to surpass the needs of our clients is very exciting, and is further proof that we made the right decision with our investment in Ion.
The Ion Cloud Computing Service is now available online at http://www.cosentrycloud.com, and Cosentry is currently offering 50% off all Virtual Data Centers on Ion CloudX until the end of June. The service be featured at the Infotec Conference in mid-April.