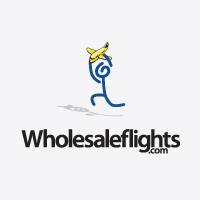 Simply put, we are experts in finding availability that the general public, airline ticket agents and online search engines cannot find
Burlingame, CA (PRWEB) April 16, 2013
Many people have frequent flier miles that they simply do not know how to use. Between blackout dates, limited availability, confusing airline websites, automated phone menus, odd itineraries or even a shortage of miles, the process of redeeming miles can be frustrating. Wholesaleflights.com is changing that with an innovation designed to allow clients to use their miles and even purchase some additional ones from the airline if needed to upgrade their flights to inexpensive first class and cheap business class tickets.
According to Wholesaleflights.com President Igor Fishbeyn, the new program is a first in the industry.
"Simply put, we are experts in finding availability that the general public, airline ticket agents and online search engines cannot find," Fishbeyn said. "Once we find the availability for the flight our client wants, we use their existing frequent flier miles to book it. If they do not have enough miles in their account, we can buy them from the airline directly."
In Fishbeyn's words, they take the hassle out of the process, and a business class or first class flight that would have cost thousands of dollars only costs hundreds with the new service.
"Airlines make it difficult for people to book with miles," Fishbeyn said. "We do all the work and make sure that all the cracks are sealed. Our clients get exactly what they want, an affordable and incredible deal. All we charge is a small service fee for finding and booking the flight, and our clients only pay the fee if we book the flight."
Although it is an online travel site, Wholesaleflights.com provides personal concierge service in the form of an assigned travel agent and access to discounted hotel rates. Clients actually speak to a representative, who guides them through the entire booking process. The decision to provide a voice that clients can actually speak to and interact with is helping the company carve a niche within the online travel market. Fishbeyn is confident that Wholesaleflights.com's latest program will be a game changer.
"This is an idea that is unique to us," Fishbeyn said. "We are in the market to provide discounted business class flights, cheap business class tickets and discounted flights in general. We are here to give our clients what they want."
For more information about WholesaleFlights.com, visit http://www.wholesale-flights.com.
As an A-plus, Better Business Bureau accredited business that works with all major airlines, WholesaleFlights.com's explicit goal is to make sure clients understand all of the options available to them and provide exceptional service. Clients are presented travel solutions that allow them to save up to 70 percent on all economy and business class airfares. Special plans not available to the public created by the competitiveness of international airlines make it possible for the online company