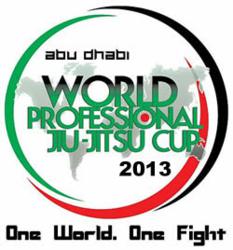 Abu Dhabi, UAE (PRWEB) April 12, 2013
The Abu Dhabi World Pro Jiu Jitsu Championships has quickly become a highly competitive, entertaining tournament in the sport of Jiu Jitsu. The self-proclaimed "new birthplace of Jiu Jitsu," the UAE, has grown each year in popularity, giving athletes all-expense paid trips to compete. With fighters from over 50 different countries, this year Team Lloyd Irvin will have four athletes competing in the prestigious tournament.
DJ Jackson, Team Lloyd Irvin Black belt, will be fighting in the 82kg division. Two years ago, DJ won the 82kg and open weight division at purple belt. This year, at Black belt, DJ has a very competitive bracket, with big names like Claudio Calasans (Atos JJ) and Alan Nascimento (Checkmat).
Earning his all-expense paid trip by winning the NY trials in October 2012, Tim Spriggs is appearing at the WPJJC for the second year in a row. Tim will be fighting in the purple belt men's 88kg division. He'll need at least 3 wins to emerge as champion.
On the ladies side, Team Lloyd Irvin sends Nyjah Easton (Black belt) and Sijara Eubanks (Brown belt). At the WPJJC, ladies brackets combine purple, brown, and black belts at each weight category. Easton, made a dramatic come-back win at the Miami trials in February of this year, to win her all-expense paid trip to Abu Dhabi. Easton now has potential matchups with Mackenzie Dern (Gracie Humiata) and Michelle Nicolini (Checkmat) in the -60kg division.
Sijara Eubanks, +72kg division, will have to surpass Tammy Greigo (Gracie Barra) and the legendary Gabi Garcia (Alliance) to bring home the Gold medal.
The WPJJC will begin Friday, April 12 at 9am. All weight classes for Mens and Women's Adult categories will be fought until completion. Saturday, April 13th will have the open weight champions decided.
For more information on the tournament schedule and brackets, go to http://www.uaejj.com.