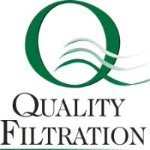 It cannot be emphasized enough that contamination has to be eliminated for an efficient operation.
Nashville, TN (PRWEB) April 10, 2013
As a leading supplier of hydraulic filtration to the global market, Quality Filtration emphasizes the importance of high quality filtration to support higher performance, better protection and improved profits for equipment owners.
"It is well-known that over 75% of hydraulic system failures can be traced back to system contamination," said Ivan Sheffield, Vice President of Sales and Marketing for Quality Filtration. "That's why we stress the importance of controlling contamination with our customers—because contamination directly affects everything they do in their machinery environment. If equipment is down, production is down, personnel are not working, customers are not happy, and there is a huge expense to the bottom line in terms of repair or total replacement. It cannot be emphasized enough that contamination has to be eliminated for an efficient operation."
Quality Filtration recommends the use of a properly sized, installed and maintained filtration system in the hydraulic circuit as essential to performance and equipment life. Dirt, dust, debris, and even water, get into fluid and wreak havoc quickly on system components. The negative effect of equipment contamination on profits is devastating, including maintenance cost increases, downtime increases, fluid replacement increases, disposal cost increases, unsafe practice increases, as well as competitive disadvantages in the marketplace.
Hydraulic filter manufacturers use various approaches to filter solid particles from energy transit mediums and fluids. Filters differ in micron ratings, particulate removal efficiency, flow rates, pressure rating, types of elements, construction materials, and circuit locations. High quality filters do a better job than poor quality filters. As an example, Quality Filtration designs its filters to provide ßx(c)> 1000 removal efficiency to ensure cleaner fluids for maximum reliability.
"Be sure the best maintenance practices are used in your routine checks," Sheffield said. "It pays to spend a small amount on high quality filtration on the front end….to enjoy maximum performance and lower costs in the long run." Sheffield recommends these steps to manage contamination in hydraulic equipment:
Use high efficiency pressure line, return line, offline filters and reservoir air breathers
Filter all new fluids before storage, during storage and before initial start-up
Conduct regular oil analysis to monitor established total cleanliness levels
About Quality Filtration
Quality Filtration is a premier filter company that designs, builds and manufactures high performance cartridge and spin-on elements for the global industrial hydraulic and industrial lubrication market. The company quality controls and lab-tests all its products to meet or exceed specifications of the Original Equipment Manufacturer (OEM) using the most advanced microglass media in the industry. The comprehensive line includes applications for a wide range of markets, including pulp and paper, oil reclamation, oil flushing, steel mills, plastic injection molding, automobile assembly and general manufacturing. The Quality Filtration homepage is at http://www.qualityfiltration.com .