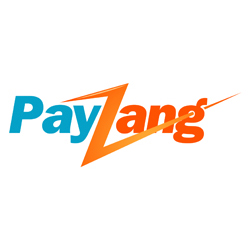 PayZang's pay-as-you-go model enables merchants of all sizes to take advantage of mobile payment processing and API development tools.
Salt Lake City, UT (PRWEB) April 16, 2013
To help merchants and business owners remain competitive in today's digital environment, PayZang has released a bundle of new payment processing plugins for an array of widely used eCommerce platforms and Content Management Systems. Merchants that rely on these systems and platforms to improve their business practices will now have access to a greater pool of payment options and other merchant tools, all efficiently powered by trusted PayZang technology.
Plugins for eCommerce Platforms
Ecommerce platforms that support the new PayZang plugins include Magento, OSCommerce, PrestaShop, AsecureCart, AmpleCom, Comersus, X-authorize.com, CartManager, DesignCart, Fortune3, AppleCart, VeraCart, ShopSite, BVCommerce, Ashop Commerce, EnStore, UltraCart, VP-ASP, 3DCart and many others. The new plugins empower Merchants who use these platforms to add online credit card processing and ACH payment options easily and with a minimum of setup tasks. These platforms represent a wide user base of several million members with over one million registered eCommerce websites.
Plugins for Content Management Systems and CRM's
PayZang has also created API in several programming languages for seamless integration with popular Content Management Systems like Joomla, Drupal, and WordPress. In addition, there are plugins provided for popular CRM like CiviCRM. Both the payment API and the sample code is available at no charge to the merchant. The module and plugins allow Internet-based Merchants who use content management systems and CRM's to add recurring payment options for customers that prefer a flexible, convenient and hassle-free payment plan whenever applicable. The PayZang API provides this flexibility along with real-time payment plan monitoring as well as automated alerts for missed payments or other payment-related activity requiring the merchant's attention.
Add a Payment Gateway to Existing eCommerce Sites
With no monthly minimums, no setup fees and no monthly fees; PayZang's payment gateway is ideal for all types of merchants. Business owners can add PayZang as the main payment option or as a backup payment option for an integrated payment gateway. Merchants can also pick and choose by adding PayZang as only the ACH payment provider or as a recurring payment provider.
Plugins Compatible with Major Card Processors
The new PayZang payment plugins are fully compatible with major card processors like First Data, Global, Elavon, TSYS and many more. Additionally, PayZang's plugins give you automatic access to ACH payments, further streamlining business accounting activities.
About PayZang:
PayZang's new payment plugins are ideal companions to the company's payment processing solutions for merchants of all sizes. Along with providing state-of-the-art technology and efficient merchant solutions, PayZang remains committed to supporting eCommerce and Internet companies by helping business owners manage payment processing efficiently and without the added costs of setup and monthly fees. To learn more about PayZang's new payment plugins and eCommerce services, visit http://www.payzang.com where you can reach an authorized representative with the online contact form.