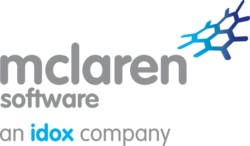 The acquisition of Artesys International underpins one the McLaren strategic objectives of extended geographic reach product internationalization." Commented McLaren Software CEO, Paul Muir.
Houston Texas (PRWEB) April 11, 2013
Idox Group, the parent company of McLaren Software, leaders in engineering document control, construction project collaboration and computer aided facilities management solutions, announces the acquisition of French engineering document management specialists Artesys International.
Founded in 2000, Artesys International provides engineering document control solutions and applications supporting the efficient and safe operation of processing plants. Opidis, an intelligent P&ID and 3D Plant model navigation tool is used by over 8,000 engineering operations and maintenance professionals to locate validated plant documents and data.
"The acquisition of Artesys International adds a team of highly skilled professionals, extended geographic coverage in Europe, Africa and the Middle East and a complimentary portfolio of products, customers, professional services and industry partners to the McLaren Enterprise business. Eighty percent of Artesys' customers are active in the Oil & Gas industry with the balance in Transportation, Pharmaceutical and Energy industries.
With this expansion of our successful French operation based in Paris, McLaren is in a stronger position than ever to support the French energy, process manufacturing and the growing Oil & Gas and Mining industries in Africa. The acquisition of Artesys International underpins two of the McLaren strategic objectives of extended geographic reach and product internationalization," commented McLaren Software CEO, Paul Muir.
On the acquisition Daniel Coquelin, President Arteseys International added, "The joining of Artesys International and McLaren Software is a logical fit which will benefit both our customers and staff providing in depth industry expertise, expanded product portfolio and local support. We are delighted to become part of the Idox Group and look forward to a exciting future."
About McLaren Software – Engineering Document Control
McLaren Software a subsidiary of IDOX plc, is a leading global provider of engineering document control, construction project collaboration and computer aided facilities software solutions.
McLaren Solutions are designed to help owner operators, EPC contractors, construction companies and commercial property owners design, construct and operate safe, efficient and compliant plants and facilities. Operating in highly regulated industries all McLaren Software customers require the controlled and auditable, creation, approval and access to validated engineering, project and As-built documents, drawings.
Designed to support each stage of an asset lifecycle from design, through construction to handover / turnover, MRO (maintenance, repair, operations) and the management of change built-in industry best practice processes ensure that all users follow consistent engineering document and data control processes via familiar applications and user interfaces.
Supporting over 300,000 users in 45 countries McLaren Solutions are available in the cloud, on premise or privately hosted on the McLaren OnAir cloud infrastructure offering a unique combination of implementation choices to meet security, access, location and budget
requirements.
http://www.mclarensoftware.com
http://www.artesys.com
About IDOX plc
IDOX plc is a supplier of specialist document management collaboration solutions and services to the UK public sector and increasingly to highly regulated asset intensive industries around the world in the wider corporate sector.
Its Public Sector Software Division is the leading applications provider to UK local government for core functions relating to land, people and property, such as its market leading planning systems and election management software. Over 90% of UK local authorities are now customers. The Group provides public sector organizations with tools to manage information and knowledge, documents, content, business processes and workflow as well as connecting directly with the citizen via the web.
Through the Information Solutions Division IDOX also supplies, predominantly to the public sector, decision support content such as grants and planning policy information as well as related specialist services.
The Group employs over 450 staff located in the UK, the USA, Europe, India and Australia.
http://www.idoxgroup.com