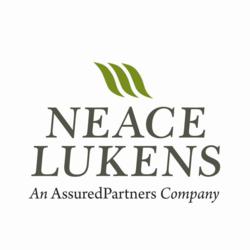 Lexington, KY (PRWEB) April 23, 2013
AssuredPartners, Inc., through its Neace Lukens subsidiary, has completed the acquisition of Buckley & Company, an independent insurance agency based in Lexington, KY. The Buckley & Company office will merge with the existing Neace Lukens Lexington branch located at 2416 Sir Barton Way.
Formed in 1896, Buckley & Company provides commercial insurance for small businesses, personal insurance, and life, health and employee benefits insurance. More than ten Buckley & Company associates will join Neace Lukens and remain in their current positions. Biff Buckley, current Buckley & Company president, will also join Neace Lukens.
"We've developed deep roots in the Lexington community by emphasizing strong client relationships and practical insurance solutions," said Biff Buckley, president of Buckley & Company. "As part of Neace Lukens, we look forward to strengthening these roots by offering a broader selection of insurance products and enhanced support resources to our clients."
Buckley & Company's current product offerings in commercial and personal insurance lines and employee benefits complement Neace Lukens' core insurance product offerings.
"As we continue our expansion efforts with AssuredPartners, we look for agencies that share Neace Lukens' values and commitment to excellence," said Larry Schaefer, president and COO of Neace Lukens. "Buckley & Company has served the Lexington community for more than 100 years with innovative insurance plans and trusted client relationships. We welcome our newest associates to the growing Lexington office."
The Neace Lukens Lexington office will now have more than 40 agents and staff members with the addition of the Buckley & Company associates, operating under the direction of Bryan Raisor, managing director.
"The AssuredPartners growth strategy is to build our presence in new and existing markets," said Tom Riley, president and COO at AssuredPartners, Inc. "With the addition of Buckley & Company, we continue to strengthen the Neace Lukens presence in Kentucky and grow the national AssuredPartners footprint."
About Neace Lukens
Neace Lukens, founded in 1991, has more than 150 licensed agents and more than 700 employees operating in 30 offices throughout Kentucky, Ohio, Indiana, Illinois, Michigan, Tennessee, Arizona, Georgia, Arkansas, Florida, Mississippi, Louisiana and South Carolina. Neace Lukens corporate headquarters are located in Louisville, Ky., at 2305 River Rd. Neace Lukens became an AssuredPartners, Inc. company in September 2011. For more information, please visit http://www.neacelukens.com. Neace Lukens can also be followed through social media channels at its blog and Facebook and LinkedIn pages.
About AssuredPartners, Inc.
Headquartered in Lake Mary, Florida and led by Jim Henderson and Tom Riley, AssuredPartners Inc., a portfolio company of Chicago-based private equity firm GTCR, acquires and invests in property and casualty and employee benefits brokerage businesses across the country. From its founding in March of 2011, AssuredPartners has grown to approximately $230 million in annualized revenue and continues to be one of the fastest growing insurance brokerage firms in the United States. For more information, please contact Dean Curtis, CFO, at (407) 708-0031 or dcurtis(at)assuredptr(dot)com, or visit http://www.assuredptr.com.