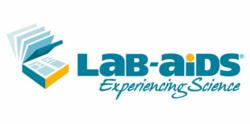 San Antonio, Texas (PRWEB) April 12, 2013
LAB-AIDS, a leading supplier of inquiry-based, hands-on science curriculum and associated materials for middle and high schools that embody the STEM concept, announced today that it has entered into an exclusive agreement to publish and distribute the Ten80 Education Inc.'s Student Racing Challenge STEM curriculum for grades 6-12. Under the terms of the agreement, LAB-AIDS will produce, sell and support the curriculum and associated materials.
"We are excited about adding the Ten80 Student Racing Challenge to our portfolio of STEM solutions," said David Frank, LAB-AIDS' president, who added, "this curriculum enables kids to get directly involved in a way that realizes that not every student will be an engineer, but will still need to think critically and be STEM literate."
The Student Racing Challenge is a project-based STEM curriculum for middle and high school students that is fully aligned to the Core Content and Next Generation Science Standards and can be implemented as a course, after-school club or summer camp.
"LAB-AIDS has been making science relevant to student's personal experiences for fifty years, said Beverly Simmons, Ten80 Educations' founding educator, "and we are excited about leveraging their expertise in bringing curriculum and materials together to bring our program to students across the country."
In keeping with LAB-AIDS' approach, teachers will have everything they need to implement the program including printed and on-line texts, complete material packages, teaching ancillaries and professional development.
Ten80 Education is a team of engineers, scientists, teachers, professors and parents all
dedicated to a single, ambitious mission. They joined forces because they saw the need to help our students and teachers understand STEM subjects so they excel in their chosen career and personal paths. They understood that not everyone will be an engineer, but everyone will need the ability to think critically and apply the lessons that STEM teaches us about turning ideas into reality.
LAB-AIDS was established in 1963 by a science teacher based on a unique and exciting idea– to help science teachers offer a more meaningful "hands-on" experience in the classroom by providing them with the materials and equipment that they need to execute actual science experiments with their students, making learning more effective. He knew that when students experience science first-hand they are more engaged and have greater knowledge retention.
From the materials and equipment that have been the mainstay of its offering for almost 50 years to the middle and high school curriculum offered today through partnerships with Lawrence Hall of Science at the University of California - Berkeley and others, LAB-AIDS revolutionized science education and today, is a leader in science curriculum and inquiry-based learning for middle and high schools across America.
For more information on the Ten80 Student Racing Challenge visit http://www.lab-aids.com/studentracingchallenge. For more information on LAB-AIDS' philosophy and its comprehensive line of problem-based science curriculum and other products, please visit http://www.lab-aids.com or call (800) 381-8003.