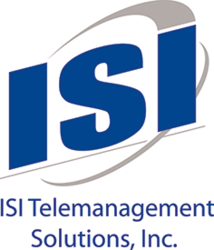 Whether it is face-to-face consultation, or the review of imaging results, video can be a critical part of any telemedicine initiative
Schaumburg, IL (PRWEB) April 11, 2013
ISI Telemanagement Solutions, Inc., a leading provider of telecom management solutions to thousands of organizations around the world who seek to control telecom costs, improve network management and monitoring, and increase productivity and revenues, further advances solutions supporting telemedicine by offering integrated Call & Video Recording from Verba Technologies.
Telemedicine, which is the electronic exchange of medical information from one site to another, can vastly improve the reach of a healthcare facility. A doctor has the ability to communicate and analyze a patient's symptoms without being physically present in the room. Video plays a pivotal role in this scenario.
Hospitals around the world are excited at the potential telemedicine offers to make healthcare mobile. And, with the upcoming release of Google Glass, doctors are looking for new ways to deliver healthcare to individuals who may not have easy access to a hospital. Whether it be offering virtual assistance during surgery or off-site patient diagnosis, telemedicine can bridge the gap between doctors and patients.
But, with digital innovation comes concern.
Offering a sense of patient security, while staying compliant, is on the mind of any hospital considering the utilization of telemedicine. One way that a hospital can abide by all regulations is through the integration of call & video recording with telemedicine initiatives.
"Whether it is face-to-face consultation, or the review of imaging results, video can be a critical part of any telemedicine initiative," says Mitchell Weiss, Director of Unified Communications Products at ISI. "By including the actual recording (both the voice and video), doctors no longer have to rely on notes or transcriptions for future reference."
In a traditional business setting, leveraging call & video recording allows a company to track and analyze conversations between employees and clients. A hospital is no different. Keeping strict records of interactions allows a hospital to monitor communications between departments, doctors, and patients. This ensures that the hospital meets all compliancy regulations.
ISI's Call and Video Recording solution from Verba Technologies is an ideal complement to any video-based telemedicine system. With this solution comes a number of benefits, including:

Supplying a recording of the actual session, which can be inserted into the medical record for future reference.
Providing patients with a recording via email, thumb-drive, or DVD for their own records.
Utilizing recordings to avoid potential malpractice claims.
Keeping patient medical records private is important. At the same time, the more information that can be included will benefit both the patient and the doctor in the future. By integrating ISI's call & video recording platform with a telemedicine approach, a doctor can work with a patient and create a secure documented recording of the session. This archived video is kept private and only accessible by authorized personnel. So, in the future, a consulting physician can have an exact account of previous patient/doctor interactions.
This same theory applies for the patient. Many times, a patient will request records of a hospital visit or appointment. Simply handing over medical records is not an option. However, with integrated call & video recording, a patient can request a copy of their records delivered electronically. All documents are secured to ensure privacy.
Recording telemedicine interactions offers more than just flexibility. Having an archive of interactions will help a hospital minimize malpractice claims. These records offer a safety blanket. Hospitals will have an actual account of patient and doctor interactions, which can be used for protection in the event of a malpractice claim.
Telemedicine has many benefits for the healthcare industry. By integrating telemedicine with call & video recording, a healthcare facility opens new doors toward increasing patient satisfaction, meeting compliance regulations, and reducing malpractice claims.
To learn more, visit http://www.isi-info.com.
ISI's Solutions Portfolio brings together time-proven technologies to report and record on your voice and video communications, including wireless and landline Call Accounting & Reporting, Telecom Audit & Optimization, Call & Video Recording, Invoice & Inventory Management, and Wireless Management. ISI's facilities, processes, and data security comply with ISO 9001:2008, SAS 70, HIPAA, Safe Harbor and other important standards.