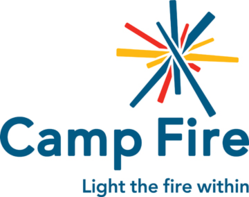 WoHeLo = Work, Health, Love
Baltimore, MD (PRWEB) April 20, 2013
Everyone is invited to participate in Camp Fire's Global Youth Service Day Urban Hike Project. Students from Patterson Park Public Charter School are going to have a day of fun and fitness by walking around the community and demonstrating fitness. Come join in the fun!
Opportunities exist for after-school partners and others to help with photography, an learning station, or any other part of the event. please contact Rosemary Pezzuto.
The event will take place on April 25, 2013 at PPPCS at 3:45pm and hike a pre-determined route. Along the way, we will have some fitness and health stops that will provide participants with information that promotes safety and health.
Please share the information with students, friends and members of the community.
This event is sponsored by Camp Fire Maryland, New York Life and State Farm