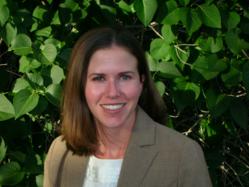 Many students will pick a college simply because it 'fit', without taking into consideration some very important factors
Denver, CO (PRWEB) April 12, 2013
Katherine Price, a Senior Associate with Montgomery Educational Consulting, produced a three-part blog post series encouraging students to consider three aspects of making their final college decision.
The first post provides insights into the academic questions students need to explore in order to make an informed college decision. "Students need to consider if the colleges they are choosing between are a good fit for them academically," stated Ms. Price. She encourages students to explore the academic departments of the majors they are interested in pursuing and look into the academic support services that are offered.
"While finding a college where you will be successful academically is very important, figuring out whether or not the college is going to put a tremendous financial burden on you or your family is more important," stated Ms. Price. In her second post in the series, Ms. Price discusses the financial issues students need to consider when making their final college choice. Ms. Price encourages students and their parents to carefully look at the numbers and discuss the financial ramifications of choosing each college.
The final post in the series asks students to consider the concept of "finding the perfect fit" when making their final college choice. "Many students will pick a college simply because it "fit", without taking into consideration some very important factors," said Ms. Price. She encourages students to make sure they ask all of their questions and explore every possible area of the college before making their final decision.
From offices in Colorado and New Jersey, Montgomery Educational Consulting offers comprehensive, personalized educational counseling services to students locally, around the country, and around the world. These college admissions experts guide students every step of the way as they navigate the university search and application process. Then, they help students get admitted to the college that is right for them.
For more information about Montgomery Educational Consulting, call 720.261.8299, or email info(at)greatcollegeadvice(dot)com. Or visit http://greatcollegeadvice.com.