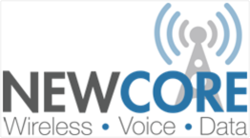 St. Cloud, Minn (PRWEB) April 15, 2013
NewCore Wireless, the leading full-service hosted wireless technology provider for rural carriers, announced today the successful completion of 4G/LTE OSS & Billing integration with Total Software Solutions, Inc. (TSS). The integration services include 4G/LTE Offline Charging Gateway Functions (CGF), Switch/CDR File Network Mediation, Rating, Billing, and the initial stages of TAP 3.12 Roaming Testing.
Building upon NewCore Wireless' existing end-to-end 3G network implemented in 2009, these 4G/LTE services provide NewCore Wireless and its business partners with an enhanced fixed and mobile-broadband experience offering higher data speeds and faster access to a wide range of new innovative multimedia applications.
"TSS has a proven track record in OSS & Billing and we are pleased to work with them," said Albert Kangas, General Manager and Chief Operating Office at NewCore Wireless. "They have enabled us to accelerate the launch of our 4G/LTE deployment, thereby addressing our requirements for Network Mediation, Offline Charging Gateway Functions, Rating, Billing, Reporting, Analytics and more. We are confident that through this collaboration we will be able to provide our business partners with the best solutions and experiences."
"TSS is proud to serve NewCore Wireless and their business partners. NewCore Wireless has proven expertise in wireless networks. Our goal remains to enable our customers to achieve maximum success through leadership in commercial strength solutions," said Michael Browne, President and CEO at TSS. "In regards to 4G/LTE, TSS has successfully launched a new release of our products and services to meet the evolving operator requirements. Unlike any other solution on the market today, our solutions offer comprehensive edits and validations (including all clearinghouse levels) coupled with advanced real-time and highly configurable rules-based capabilities," said Wayne Williamson, CTO at TSS.
NewCore Wireless and TSS are also working together in support of 4G/LTE Roaming Services.
About TSS
Total Software Solutions, Inc. (TSS) is a global leading provider of Operational and Business Support Systems (OSS/BSS). With over 300 implementations today worldwide for 2G, 3G and 4G CDMA, GSM and LTE wireless networks, our products and services are proven in the market to enable operators increase revenues, reduce costs and increase operational efficiencies. The company is headquartered with Tampa, FL. For more information, visit http://www.totalsoftware.com.
About NewCore Wireless
NewCore Wireless is the leading full-service hosted wireless technology provider offering solutions to carriers. Our Switching Platform is capable of providing 2G (GSM), 3G (UMTS) and 4G (LTE) wireless services.  We also provide Value Added Services like SMS, MMS, voicemail, prepaid, E911, CALEA and CMAS that allow small carriers the opportunity to compete on the same level as Tier 1 carriers. NewCore Wireless was founded in 2008 with the mission of providing innovative technology solutions to rural carriers that deliver scalable, end-to-end solutions.  We offer each of our network partners the flexibility to run their own wireless business without the added expense of the core network.   The company is headquartered in St. Cloud, MN. For more information, visit http://www.newcorewireless.net.