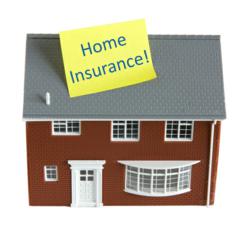 The only way to ensure you're getting the best insurance rate is to get multiple quotes.
(PRWEB) April 12, 2013
Among the many costs involved in purchasing a new home is the policy that is needed to protect it. Home insurance is an important factor to consider when shopping for that new place to call home, and while it's a necessary cost, there are ways to save on it. ComparaSave.com offers tips for spring homebuyers to save on insurance.
Shop Around.
The best way to get a better rate on that home policy is simply to shop around. Just like with car insurance, each company differs and may offer a different rate for the same coverage.
Many homebuyers simply allow their realtor to choose an insurance company, especially if they have not purchased a home before, which may not result in the best possible rate. Others choose to go with the company where their cars are insured – which has its own perks – but is not always the best rate. "The only way to ensure you're getting the best rate is to get multiple quotes," Tammy Ezer of ComparaSave.com points out.
Combine Policies.
Shop around for those rates, but be sure to consider the savings that comes from getting a multi-policy discount. Insuring a home at the same place as other policies such as auto and life insurance not only reduces the cost of the home insurance policy, but it can save on the other policies as well, for an overall reduction in insurance costs.
It's also a good idea to shop all of the policies around at once – sometimes another company can offer a better rate on everything, with that multi-policy discount included as well. Online quoting makes it easier to get insurance quotes for everything at once.
Don't Over-insure the Home.
Homebuyers are sometimes confused by the difference between the amount they are paying for the house – the market value – and the amount for which the home is insured, which is not the same. Home insurance covers the home for what is known as the replacement cost – the actual cost to rebuild the house from scratch. Even if a fire were to completely destroy the house, it would leave the land, which is part of the market value of a home. Home insurance doesn't cover the land.
Make sure that the insurance policy provides for replacement cost on the home, and not market value. This will be calculated based on the information about the home, so see that the insurance company has accurate information. An insurance policy based on market value could mean a very inflated premium.
About Comparasave.com
ComparaSave.com is a digital marketplace dedicated to helping Canadians save money by providing the lowest insurance and mortgage rates, as well as credit card and holiday comparisons, from a network of over 40 providers. Launched by Insurance Hotline, ComparaSave.com has partnered with insurance companies and brokers, mortgage professionals, credit unions and other financial institutions to ensure consumers get a fast, free and easy-to-use service. ComparaSave.com is a division of Insurance Hotline.