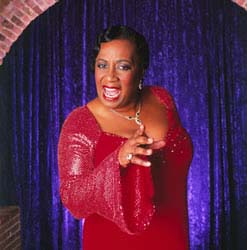 "…we should focus that energy on the venues that are still bringing the best musicians back to Harlem, like Ginny's. The Lenox Avenue restaurant is attracting crowds not only with an inspired concept for programming…" The Wall Street Journal -April 12
Harlem, NY (PRWEB) April 23, 2013
May carries this theme with a master guitarist in his 70s playing jazz, classical and Brazilian melodies in collaboration with two younger artists on bass and trumpet. Also, two jazz piano trios—one led by a senior giant of jazz, the other by one of the most exciting 20-something pianists—make music on the same stage, same night as part of Harlem Jazz Shrines' Minton's Playhouse "Legends of the Bandstand." This series recognizes the next generation of emerging musicians in performance and dialogue with living legends.
"We have produced at Ginny's for several months now, and have noticed that a signature theme is developing," says Greg Thomas of G&J Productions. "When artists such as Gene Bertoncini and Dominick Farinacci perform together, or Junior Mance and Christian Scott for the Jazzmobile night, sparks of respect and mutual surprise are lit. Such pairings are rare these days, making them even more special."
Exciting too are evenings filled with the fire of jazz in conversation with other genres such as JazzPlus: Caribbean with Etienne Charles; JazzPlus: R&B with Nat Adderley Jr. featuring Don Braden; and JazzPlus: Blues, Bop and Ballads with vibraphonist Jay Hoggard. The Backpack Series will bring hip hop beats and live instrumentation early in the month and a young trumpet phenom near the end.
The month closes with the second go-round of Jazz Serenade, featuring the sassy elegance and sexy growls of Miche Braden and the soulful RLJ Trio.
GINNY'S SUPPER CLUB: MAY 2013 MUSIC PROGRAMS
_________________________
BEATS AND INSTRUMENTS- THE BACKPACKER SERIES WITH DREAM TEAM ONE
May 2, 2013 7:30 pm & 10:00 pm $10
Featuring Swiss Chris, DJ Johnny Juice, Mark Hines & Josh Sangria Ortiz
Experience live hip hop groups playing instruments and producing live in front of the audience.
G&J Productions presents
JAZZPLUS BRAZILIAN: GENE BERTONCINI DUO with Special Guest DOMINICK FARINACCI
May 4 7:30 pm & 10:00 pm $20
Gene Bertoncini is one of the pre-eminent jazz guitarists active today. His fluid technique and lyricism have won him international praise and accolades as the "Segovia of Jazz." An eloquent and versatile improviser, Mr. Bertoncini has been heard with an extraordinary range of jazz greats, including performances and recordings with Benny Goodman, Buddy Rich, Wayne Shorter, Hubert Laws, Paul Desmond among others, as well as such distinguished singers as Tony Bennett, Lena Horne, Nancy Wilson, Vic Damone, and Eydie Gorme.
Ike Sturm, bass and Dominick Farinacci, trumpet (special guest)
"Bertoncini is an affecting, highly original guitarist that moves easily back and forth between classical and jazz guitar." New Yorker
HARLEM JAZZ SHRINES FESTIVAL
Presented by The Apollo Theater, Harlem Stage and Jazzmobile, Inc. In Collaboration with Columbia U.
MINTON'S PLAYHOUSE - LEGENDS OF THE BANDSTAND
JUNIOR MANCE TRIO and CHRISTIAN SANDS TRIO
May 08 7:30 pm $10
G&J Productions presents
JAZZPLUS CARIBBEAN: ETIENNE CHARLES QUINTET
May 18 7:30 pm & 10:00 pm $20
"A daring improviser, Charles also delivers with heart-wrenching lyricism" - Jazz Times
Juilliard Jazz graduate Etienne Charles has performed and or recorded with Monty Alexander, Roberta Flack, Frank Foster, Ralph MacDonald, Johnny Mandel, Wynton Marsalis, Marcus Roberts, Maria Schneider, Count Basie Orchestra, Eric Reed, Lord Blakie, David Rudder and many others. Etienne brings a careful study of myriad rhythms from the French, Spanish, English and Dutch speaking Caribbean to the table. According to Downbeat Magazine "Charles delivers his ebullient improvisations with the elegance of a world-class ballet dancer."
Etienne Charles - trumpet/percussion
Chris Smith – bass
Christian Sands - piano
Lage Lund – guitar
John Davis - drums
G&J Productions presents
JAZZPLUS SOUL: NAT ADDERLEY QUARTET featuring DON BRADEN
May 23 7:30 pm & 10:00 pm $20
Best known for his Grammy awarded and nominated compositions and arrangements for R&B icons like Luther Vandross, Nat Adderley has returned to his jazz roots, performing in jazz clubs and festivals in Asia, Europe and California with Tom Scott, touring Europe and playing New York's Jazz Standard with clarinetist Don Byron, the Blue Note in Japan with Eric Darius, and California, Florida, and the New York areas with his own group.
Vince Ector, drums
Kenny Davis, bass
Don Braden, sax & flute
G&J Productions presents
JAZZPLUS BLUES, BOP & BALLADS with JAY HOGGARD QUARTET
May 25 7:30 pm & 10:00 pm $20
Jay Hoggard has toured the globe to rave reviews. He has performed in many of the finest music venues throughout the United States, Africa Europe, South America, the Caribbean, and Asia. He's performed in special concert collaborations with vibraphone masters Lionel Hampton, Milt Jackson, Tito Puente and Bobby Hutcherson. Jay has also recorded and toured with creative artists such as Kenny Burrell, Dr. Billy Taylor, Max Roach, James Newton, Hilton Ruiz, Oliver Lake, Bennie Maupin, Sam Rivers, Geri Allen, Henry Threadgill, Ahmed Abdullah, and was a guest artist with the Dizzy Gillespie Big Band.
BEATS AND INSTRUMENTS, THE BACKPACKER SERIES W/ DONALD MALLOY
May 29 7:30 pm & 10:00 pm $10
By the age of 18 Donald had performed with Terence Blanchard, John Clayton, Jeff Clayton, Bobby Watson, and Winard Harper. He has also played with greats such as Gerald Wilson, Billy Hart, Marcus Belgrave, Jimmy Heath, Eric Lewis, Frank Foster, Roscoe Mitchell, Donald Byrd and the Jazz Heritage Orchestra, to name a few. "This is one horn player to keep your ears on - he will rise!" All About Jazz
G&J Productions presents
JAZZ SERENADE: MICHE BRADEN & THE RLJ TRIO
May 30 7:30 pm & 10:00 pm $20
Miche Braden's rich musical pedigree has informed her work as a singer, musician and songwriter. Miche has worked with Milt Hinton, Lionel Hampton, Regina Carter, and James Carter. She is the first vocalist to appear on a James Carter release, "Gardenias For Lady Day." She's also renowned for her lead role in "The Devil's Music: The Life and Blues of Bessie Smith."
"When Miche Braden sings…[she] delivers a little bit of heaven" Time Out NY
Rudi Mwongozi, piano
Larry Johnson, drums
Jim Hankins, bass
Ginny's Supper Club/Red Rooster Harlem
310 Lenox Ave &125th & 126th)
Tickets: 212 421-3821 or http://www.ginnyssupperclub.com