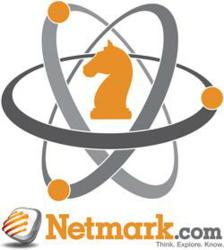 Netmark is proud to be ranked as such a strong Reputation Management Company.
Idaho Falls, ID (PRWEB) April 12, 2013
Netmark was named the one of the Best Reputation Management Companies by topseos.com, an award Netmark has received and held for over a year. Reputation Management is one of, if perhaps the most, difficult fields online, and Netmark is pleased to receive this recognition. Reputation Management is one of five core competencies of Netmark, including Pay Per Click Advertising, Search Engine Optimization, Social Media Marketing, and Conversion Rate Optimization.
Reputation management is notoriously difficult. Closely related to Reputation Management, and understanding Search Engine Optimization breaks down the reasons why Reputation Management is difficult. Search Engine Optimization is the process of taking a website and making it easier to rank in search engines. The process involves adding content, developing the website into an authority on their product or service, and having other websites link into the website. Reputation Management is similar to Search Engine Optimization, but with the added difficulty of increasing the rankings of multiple website to lower the rank of a negative website concerning a business' website.
The reasons for reputation management are numerous. Usually it is necessary because negative press abounds online and affects nearly all companies. Just because a negative review or website exists does not mean that the company being criticized is in the wrong. Typically, a bad online reputation stems from misunderstandings and not because of bad business practices. Netmark recognizes this difficulty, and knows that most businesses have negative reviews and criticism populating the web. With that in mind, Netmark has developed their skills and aptitudes to answer the most difficult and stubborn of negative reviews and help develop positive content to the front page of the search engines.
Before signing a contract with a company interested in managing their reputation online, Netmark recommends taking certain steps that easily controllable that can have an enormous effect upon their online reputation. First and foremost is to interact with customers and clients regularly through social media. Social Media interactions break down traditional and institutional communications. Often times simply reaching out and taking time to interact and communicate can resolve many problems before they escalate. Another simple plan to help manage online reputations is to address any negative criticisms that are accused. By taking responsibility and addressing situations as they arise, it is often to curtain problems before they begin to define the company, rather than reflect a one-time situation.
Netmark works with numerous companies reputation problems. Once a criticism grows to become predominately associated with a business or website, it is often time to contact a company that can help. Netmark excels at helping business because they understand not only Google's algorithm, but also offers sounds, practical advice that prevents companies from having troubles in the future.
Netmark is proud to be ranked as such a strong Reputation Management Company.