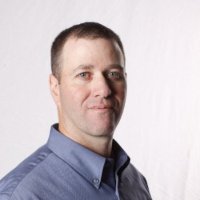 I'm very excited for the opportunity to bring Agile concepts to TSC's world-class solution.
Washington, DC (PRWEB) April 16, 2013
TSC, an innovator in enterprise security intelligence and specializing in intellectual asset and trade secret protection, announced today the appointment of Dr. Len Bisson, PMP, as Chief Technology Officer.
Dr. Bisson brings to TSC more than twenty years of experience in the military, consulting and high-tech industries, developing system and enterprise architectures to solve complex business problems with technology.
"Len will be an important part of the TSC team, helping us to elevate our software development practices to the next level," said Sean Doherty, President. "We're excited to bring Len aboard.
Dr. Bisson recently completed his Doctor of Computer Science specializing in emerging media with a dissertation topic "Agile Software Architecture Analysis". He intends to operationalize these concepts at TSC, ensuring that the software architecture for TSC's Threat Vector Manager drives the development process.
Before joining TSC, Dr. Bisson worked for ManTech International where he focused on collaborative technologies and agile development. Dr. Bisson also worked for several consulting firms including Booz Allen Hamilton and BearingPoint where he led several enterprise architecture projects for large U.S. Government organizations.
Dr. Bisson also has experience with large-scale integrators including positions at Raytheon and Boeing, as well as ten years in the United States Air Force as a navigator.
Dr. Bisson has a B.S. in Computer Science from Syracuse University, an M.S. in Computer Information Systems from St. Mary's University, and a Doctor of Computer Science from Colorado Technical University.
About TSC
TSC, an innovator in enterprise security intelligence, specializes in the protection of intellectual assets and trade secrets. Employing a holistic approach, TSC identifies and protects organizations' critical and valuable intellectual assets against insider threats, supply chain risks, cyber security vulnerabilities, mobility, and physical security risks. Using our patent-pending Threat Vector Manager methodology, TSC leverages our analytical and investigative expertise, diverse language skills, and global experience from work in the public and private sectors to provide customized solutions to innovative start-ups, the Fortune 500 and the public sector. For more information, visit http://www.tscadvantage.com.