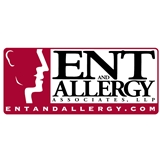 Suffern, NY (PRWEB) April 15, 2013
Oral cancer is a frightening disease that is rising in women, young people and non-smokers. It kills as many Americans as melanoma (skin cancer) and twice as many as cervical cancer. The disease is one of the deadliest cancers of all; nearly half of its victims will die within five years of diagnosis.
ENT and Allergy Associates, LLP offers hope against these alarming rates by educating patients about how they can help protect themselves from the horrors of oral cancer.
This week, patients are being informed that the earliest sign of oral pre-cancer is a red or white spot in the mouth, which can be removed before it progresses to cancer. If a person sees or feels a spot in their mouth, they should bring it to the attention of their ear, nose and throat physician. Their physician can perform a very simple test, the OralCDx BrushTest, to rule out pre-cancer before it can cause harm.
"Oral cancer is the most devastating disease any otolaryngologist can find," says Dr. Marc Levine of ENT & Allergy Associates. "When advances in technology allow us to easily help prevent a highly disfiguring and deadly disease, we know that our world of medicine is heading in the right direction."
Awareness of the very earliest signs of this disease is critical to preventing it. If you see or feel any changes in your mouth, contact ENT & Allergy Associates at (855) ENTA-DOC to find a doctor near you.
About ENT and Allergy Associates
Each ENT and Allergy Associates (http://www.entandallergy.com) clinical location provides access to a full complement of services, including General Adult and Pediatric ENT, Voice and Swallowing, Facial Plastics and Reconstructive Surgery, Disorders of the Inner Ear and Dizziness, Asthma, Clinical Immunology, Diagnostic Audiology, Hearing Aid dispensing, Sleep and CT Services. ENTA has a clinical alliance with The Mount Sinai Hospital for the treatment of diseases of the head and neck and esophageal cancer and a partnership with the American Cancer Society to educate and treat patients with smoking disorders and cancer. The Practice has also expanded its clinical capabilities to include advanced immunodeficiency trials. To learn more about the benefits of ENT and Allergy Associates, or to conveniently find an ENT doctor or Allergy Doctor and then easily book an appointment at the nearest New York (NY) or New Jersey (NJ) location, please visit http://www.entandallergy.com.
About CDx Diagnostics
CDx Diagnostics (http://www.CDxDiagnostics.com) is the leader in the detection and prevention of cancers of the esophagus, oral cavity, pharynx, and larynx. The CDx tests are primarily used to help prevent cancer before it can start by identifying still-harmless dysplasia (pre-cancer), and are also used to identify early stage cancers when they can be most easily cured. Clinicians use CDx patented brush biopsy instruments to non-invasively collect a broad, full thickness tissue specimen of a suspect lesion. This unique tissue specimen is then subjected to specialized, computer-assisted laboratory analysis. These life saving tests are nationally available to gastroenterologists, otolaryngologists, oral surgeons, periodontists, and dentists.