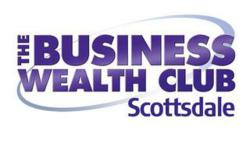 Scottsdale, AZ (PRWEB) April 15, 2013
Simply owning a business has never been a guarantee to success. The American dream and pursuit of happiness is exactly what it says it is; a pursuit, not a guarantee. That's why having the right guidance and direction is key to anyone's success.
Doug Hecker already has a proven track record of management consulting, and is pleased to expand his services and abilities in his partnership with MAP and their 50-year record of success. Clients are now able to gain access to MAP's proven system and tools that build long-term client relationships and deliver results. With the trademarked management system, and decades of hands-on personal experience, Doug and MAP's partnership is geared to generate increased business results.
MAP consists of three Vital Factors that set them apart from other corporate consulting and executive management training programs. First, is their 50-year record of success accelerating the performance of not only individuals and teams, but also entire organizations. Secondly, their world class MAP Program and consulting services. The third and final factor is their experienced consultants who will use their extensive real-world experience and passion to help clients achieve their highest goals.
Doug is a Certified Kolbe Consultant, and is able to help individuals and their team's performance. Doug is a goal driven, dedicated and successful professional who consults and mentors small businesses, retail owners, CPAs and attorneys. His experience in business, retail marketing, management and operations resulted in a progressive success culminating into owning his own business.
His expert management leadership, consulting and mentoring skills are based on 30+ years of marketing and retail experience at several Fortune 500 corporations including ConocoPhillips, 7-Eleven, and Circle K convenience stores. He is also the founder and mentor of the Scottsdale Business Wealth Club. The Scottsdale Business Wealth Club is the world's first blended training and Networking Club to help business owners of all sizes to accelerate their sales, profits and growth. To learn more, please visit http://www.2excelnow.com, or http://www.scottsdalebusinesswealthclub.com.