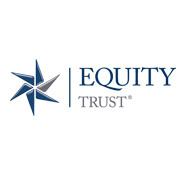 myEQUITY now boasts over 10,000 registered members.
Cleveland, OH (PRWEB) April 13, 2013
The availability of education and social networking have increasingly become essential needs of the successful self-directed investor. Combining convenience with cutting-edge technology, in September 2012, Equity Trust Company unveiled myEQUITY, a new web portal designed exclusively for Equity Trust clients to provide them with easy access to education, networking, and online account management, all behind a single login.
The great news for Equity Trust clients is that myEQUITY remains a feature that comes with their account at no additional cost. Building and growing the expansive portal has been a painstaking process, but thanks to the efforts of everyone involved and the outstanding contributions from clients themselves, myEQUITY now boasts over 10,000 registered members, many of which are active participants in the Online Community.
Equity Trust Company would like to thank everyone involved, especially the clients who have already contributed to myEQUITY and taken advantage of its features. More information regarding myEQUITY can be found at http://www.trustetc.com/myequity.
About Equity Trust Company
Equity Trust Company, with its corporate headquarters in Greater Cleveland, Ohio and operations in Waco, Texas and Sioux Falls, South Dakota, is at the forefront of the self-directed retirement plan industry. The Company specializes in the custody of alternative assets in self-directed IRAs, Coverdell Education Accounts, Health Savings Accounts and qualified business retirement plans. Along with its affiliates, Equity Trust Company provides services to more than 130,000 individuals and businesses nationwide with approximately $12 billion in assets under custody. Since 1974, the company and its affiliates have helped investors make tax-free profits through education, innovation, and a commitment to understanding individual needs. Visit http://www.TrustETC.com for more information.
###