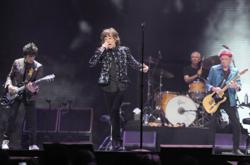 Denver, Colorado (PRWEB) April 15, 2013
Back in the sixties, these bad boy British rockers belted out their brash lament about not being able to get any satisfaction. (Nobody believed them, of course.)
Now, 50 years later, their iconic lyrics are even more ironic. For starters, they're still alive. Better still, they're healthy enough to tour at an age previously considered ancient.
On top of that, they're now considered the world's greatest rock and roll band. Finally, fans are willing to pay the highest ticket prices in history just to see them play. It can't get much more satisfying than that.
Official prices for their latest tour run anywhere from $85 to $170 for a cheap seat. Top seats range from $635, and a VIP ticket can cost $750 to $2,000 or more.
Fans in the reseller market are willing to pay even more, saying that the priceless experience is worth every penny. Mick Jagger may still have his signature swagger. And based on reviews, the band still puts out one mind-blowing show.
But, Jagger and Keith Richards are 69. Charlie Watts is 71, while Ronnie Wood is only 65. This could be the band's last hurrah.
For now, however, it appears that time is still on the aging rockers side. They open the next leg of their 50 and Counting tour at the Staples Center in Los Angeles on May 2, 2013.
The tour then hits the Oracle Arena in Oakland on May 5; the HP Pavilion in San Jose on May 8; the MGM Grand in Las Vegas on May 11; the Honda Center in Anaheim on May 15; the Variety Playhouse in Atlanta on May 17; the Fillmore in Charlotte on May 18; the Air Canada Center in Toronto on May 25; and the United Center in Chicago on May 28 and 31, 2013.
Next is a return gig at the Air Canada Center on June 6 and the TD Garden in Boston on June 12. The North American wrap is set for the Wells Fargo Center in Philadelphia on June 15, 2013.
The band then heads across the pond to play the Glastonbury Festival in London on June 29. Two more concerts are set for Hyde Park on July 6 and 13, 2013.
"The Rolling Stones, despite not having a major hit in awhile, have a huge catalog of classics. Plus, they put every ounce of energy into each performance. They always sell out," said Felina Martinez at online ticket marketplace BuyAnySeat.com.
"That's why we're proud to be able to offer fans a complete and continuously updated selection of concert, theatre and sports tickets, with a worry-free guarantee to protect their purchase," said Martinez.
"To access the current selection of cheap Rolling Stones tickets we now have available on our site, customers can go to BuyAnySeat.com and search for the Rolling Stones – then select their tickets," said Martinez.
Many music industry analysts believe the band's top ticket prices make good business sense. Singer Mick Jagger did attend the London School of Economics, after all. While the group has played extended tours in huge stadiums seating 40,000 or more, the latest tour features just a few U.S. shows, all at arenas averaging 15,000 to 20,000 seats.
Promoters say it's a smart move, especially with the higher seat price. "They will probably make more money playing arenas than they would playing stadiums, because the overhead costs for playing a stadium are enormous," says Gary Bongiovanni, editor of the concert industry publication Pollstar.
Plus, of course, the Stones have a history of pushing the envelope in everything they do - from bad behavior to controversial lyrics to the basic ground rules of touring itself, including ticket prices.
The band, in fact, has pioneered many of the business and logistical dynamics of how major performers tour today. For example, they were one of the first to adopt a multi-tiered pricing strategy in their 1994 tour, where the best seats went to those willing to pay more. Now, almost every major act uses this approach.
Formed in London in 1962, the Rolling Stones consists of Mick Jagger on vocals, Keith Richards on guitar, Ronnie Wood on guitar and Charlie Watts on drums. The Rock and Roll Hall of Fame inducted the Rolling Stones in 1989, noting that critics and the public recognized the band's claim to the title of "World's Greatest Rock and Roll Band." The group's album sales are estimated to be more than 200 million worldwide.
To shop for cheap Rolling Stones tickets, visit BuyAnySeat.com.
About BuyAnySeat.com: An online ticket marketplace, BuyAnySeat.com connects sports, theater and other live entertainment fans to an extensive worldwide network of ticket sellers. The site's simplified listings and navigational tools enable fans to easily locate, compare and purchase inexpensive, discounted or lower-priced tickets to virtually all advertised sports and entertainment events around the globe.
The site, which is PCI-compliant and Norton Secured, also provides customers with a complete Worry-Free Guarantee on all ticket purchases. Based in Denver, Colorado, BuyAnySeat.com is a subsidiary of Denver Media Holdings. For more information, please visit http://buyanyseat.com.