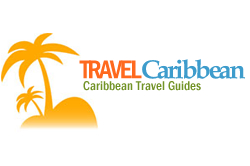 Explore renting a condo, you may save money and stay in more spacious and luxurious accommodations.
Charlotte Amalie, VI (PRWEB) April 14, 2013
Financial Firebird Corporation publishes new St. Thomas condo rental listings as well as condos for rent in St. Croix, Grand Cayman and Antigua. A new article on the site dedicated to St. Croix condos specifically addresses the pros and cons of renting a Caribbean condo rather than booking a hotel to both save money and attain more spacious accommodations.
Renting a condo for vacation accommodations rather than booking a hotel room marks a great choice on many Caribbean islands. To help find rental options, several of the condo rental pages in Caribbean Island Guides published online by Financial Firebird Corporation just added new condominium rental listings for St. Thomas, St. Croix, Grand Cayman and Antigua. In addition, their new St. Croix condos site contains a page dedicated to short term condo rental with advice applicable for many vacation condo rentals no matter the specific island.
Those without experience renting Caribbean condos might think condominium rental costs much more than a hotel, but often just the opposite turns out to be true. On the low cost end of the accommodations spectrum, several complexes offer many studio condominiums that rent by the night just as if they were hotel rooms. Sometimes travelers may not even realize that their room represents a condo rather than a hotel. Bluebeard's Castle serves as a great example of a St. Thomas condo rental fitting this description. Depending on the season a stay at Bluebeard's Castle may offer a price better than any hotel and the complex still offers all of the amenities a traveler finds at a major resort. Club St. Croix marks a St. Croix Condo rental of studio units rented like hotel rooms with room rates beating many local hotels but without the same level of amenities.
For larger groups of five or six people, a hotel stay might require three rooms. For example, a stay at a 3 bedroom St. Croix condo can run six times less than a stay at a nice hotel. One may find similar savings at an Antigua condo rental. In fact, a couple can spread out in a three bedroom condo all by themselves for less than a resort hotel in many instances. Grand Cayman condo rental may not offer as many low price options, but a wide selection upscale condominiums for rent.
Several condominiums on each island just joined the options offered on the Financial Firebird websites with some listings provided by the Hotels On A Map website for online booking. Sometimes travelers rent the condos online just they were hotel with one night minimums, in other cases private owners rent their own units with seven night minimums. An advantage of renting from one particular owner comes with the advantage of knowing the exact unit you will be renting in advance. This proves especially important as an occasional issue with short term condo rental happens when a management company rents a substandard unit. Even within the same condo complex the quality of individually owned condos may vary widely and reviews may not help as problems may be specific to a single unit and rave reviews similarly may be applicable to only that one condo.
Before renting a Caribbean condo make sure to know what to expect. While the price of the basic accommodations result in serious savings, and this compounds if one uses the condo kitchen to cook in rather than eay out for each meal. On the other hand most condos will not offer services and facilities found at major resorts. Figure no daily maid service, no 24 hour registration desk, no meeting rooms, no lobby area, no concierge and rarely a fitness room. The new article on the St. Croix condo site goes into even more detail.
When planning a trip to St. Thomas, St. Croix, Grand Cayman, Antigua or just about any other Caribbean island explore renting a condo, you may save money and stay in more spacious and luxurious accommodations.
About Travel St. Thomas
Travel St. Thomas and its sister sites, featuring Travel in St. Croix and Travel in St. John, are affiliated with the Financial Firebird Travel Corporation, sought by travelers in search of vacation spots and tourism information on the United States Virgin islands and other Caribbean destinations. The company owns a variety of domains with other U.S. travel offerings as well.