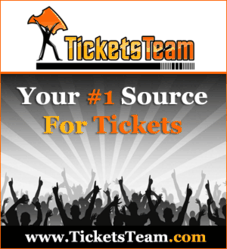 Fans of Country Music Awards' "Entertainer of the Year" can now buy Blake Shelton's tickets for his 2013 Tour From TicketsTeam.com.
Virginia Beach, VA (PRWEB) April 15, 2013
Blake Shelton tour begins on July 19th in Virginia Beach, Virginia and ends on October 5th in Wichita, Kansas. Fans of Country Music Awards' "Entertainer of the Year" can now buy Blake Shelton tickets for his 2013 tour from TicketsTeam.com.
Described by iTunes as "one of the leading males in contemporary country music," this Oklahoma native has come a long way since he moved to Nashville in 1994, two weeks after graduating high school when he was just 17-years-old.
Blake was born in Ada, Oklahoma, the son of a used car dealer and beauty salon owner begun singing at a young age. By 12 he was playing guitar, by 15 he had written his first song, by 16 he won his first Denbo Diamond Award in Oklahoma. In 2001 he released "Austin," the tune became a huge hit, staying at Number One on the Hot Country Songs charts. From there he released the Blake Shelton Album which received a gold certification from RIAA after shipping more than 500,000 copies with hits like "Ol' Red" and "All Over Me."
From there he went on to have several #1 Albums and hits with The Dreamer, Some Beach, Black Shelton's Barn & Grill, Pure BS, Startin' Fires, Hillbilly Bone and more. On July 12, 2011, Black made history when he released Red River Blue and got 138,000 downloads in the first week, establishing a new record for the fastest gold certification by a male country singer.
As a coach on NBC's The Voice, he's responsible in turning contestants into winners as seen with Jermaine Paul and Cassaddee Pope. In 2012 he and Miranda Lambert performed for millions of Super Bowl XLVI by singing a duet version of "America the Beautiful."
His latest Album, "Based on a True Story," has earned praise from the critics. iTunes describes it as having "rocking rhythms, wooly mammoth hooks, red state swagger and pristine power ballads." Fans also agree: "Everything Blake does is amazing. He is the most talented male singer in country music today. Absolute perfection!"
Blake Shelton, his management team, nor any event or concert promoter is associated with TicketsTeam.com.