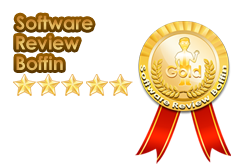 The review team concluded that at this point in time, no other GIS mapping software is capable of offering so much.
New York City, NY (PRWEB) April 23, 2013
In a recent review of GIS mapping software, the Boffin software review team examined various GIS mapping software systems in order to provide Boffin website visitors with a detailed, impartial, and accurate review of what's available on the market at the moment. Global Mapper 10 was awarded the top place for 2013 in view of its outstanding number of features, the quality of the system, and the cutting-edge solutions it provides. The review team concluded that at this point in time, no other GIS mapping software is capable of offering so much.
The Boffin team of reviewers emphasized in their review, published today, that the number one feature of the software that immediately makes it stand out is its extensive compatibility with all major data formats. Previously, researchers and geology experts have a hard time operating under a single GIS mapping software. Global Mapper 10 changes that situation, as it allows for a large variety of data formats to be run and processed. Apart from its data support breadth, another feature of the Global Mapper 10 software that the Boffin reviewers praised is its automation solutions. Only a handful of other software software products have been able to offer this feature. Global Mapper 10, according to the Boffin team of reviewers, is a great tool for streamlining all GIS mapping processes for geologists and other scientists.
Other features extensively assessed by the Boffin reviewing team are its user-friendliness and smart interface that promote rather than impede the mapping process. This ease of use, along with its affordable pricing, make Global Mapper 10 an appealing solution for GIS mapping, the Boffin reviewers unanimously asserted. According to them, it's a well-structured, intuitively designed software which caters to all the GIS mapping needs of geologists and other mapping experts.
Concluding their review, the Boffin team mentioned that it's clear from the very first use that Global Mapper is a software that has had a great deal of work put into it. Users will appreciate every aspect of the system, from the interface to the range of features and the system's ultimate performance. In an overall appraisal, Global Mapper 10 seems to be the must-have tool for GIS mapping experts in 2013, according to the Boffin team.
Software Review Boffin reviews the latest technological products in demand on the market right now. They provide expert, honest and straightforward reviews so customers can objectively measure if a product, especially software is well worth it before making their purchase.
To learn more about Software Review Boffin visit http://www.softwarereviewboffin.com