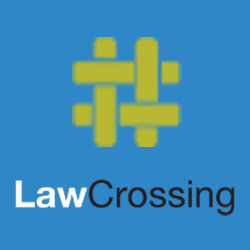 With law school graduation time almost upon us, we have doubled our efforts
Pasadena, CA (PRWEB) April 15, 2013
Legal job search website LawCrossing.com has been able to gather almost 2,500 law student jobs and over 7,000 entry-level jobs for attorneys.
The figure for law student jobs includes 122 judicial clerkships and 784 summer associate positions. The website has also been able to track down 7,195 attorney jobs that require less than a year of experience.
The high number of job openings for law students that LawCrossing.com has been able to track down comes in the face of a recent Kaplan survey, in which pre-law students expressed serious concerns about the state of the legal industry. 50 percent of the respondents said that they planned to use their law degree in a non-traditional legal field. Out of that 50 percent, 58 percent said this was the result of the current job market for law graduates.
The job openings on LawCrossing.com also show that while the job openings have not reached their pre-recession levels, there are still thousands of jobs across the country. The site has been able to track down 2,399 law student job openings.
CEO Harrison Barnes explains how the site is able to list so many law student job openings. "We keep tracking all the major and minor law firms across the country and the other organizations that employ attorneys. With law school graduation time almost upon us, we have doubled our efforts to make sure that wherever there is an opening for a law student, we list that law firm on our site."
There are a total of 58,931 legal industry jobs in the U.S. on the site. LawCrossing has also tracked down 32,215 attorney jobs and another 1,465 listings are partner opportunities. There are also 13,907 legal staff job listings.
About LawCrossing
LawCrossing is an affiliate of Employment Research Institute, a powerful and comprehensive organization dedicated to help professionals, as well as first timers, find jobs that will enhance their careers. LawCrossing consolidates every legal job opening it can find in one convenient location. LawCrossing has been on the Inc. 500 twice. The website also offers a three-day free trial to new members.