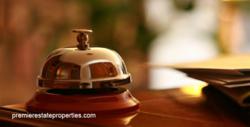 Our award-winning website attracts an abundance of attention on an international level, so we wanted to create a user-friendly informative directory for our international clientele to familiarize themselves on a local level
Boca Raton, FL (PRWEB) April 16, 2013
The Concierge Search on PremierEstateProperties.com provides endless possibilities. Whether vacationing in South Florida, a resident new to the area, or even a long-time resident researching a fresh idea for entertaining houseguests, Premier Estate Properties' new online Concierge Search is the perfect tool to explore more options. This new service provides Premier Estate Properties' website as the perfect resource to assist anyone in locating an array of services in South Florida. This wide range of options includes Arts/Entertainment, Beauty/Spas, Food, Health/Medical, Restaurants and Shopping.
Whatever a person's passion, whatever their desire, Premier Estate Properties' Concierge Search has the answer. For a day of adventure click the Active Life selection from the Category tab, and then choose from a variety of activities. If someone and their friends are planning a group dining experience, they need only click the Restaurants tab, and then choose from a variety of menu selections.
"We believe the launch of our new Concierge Search is the most comprehensive directory to assist in any lifestyle needs in South Florida," states Gerard P. Liguori, Broker Owner of Premier Estate Properties. "Our award-winning website attracts an abundance of attention on an international level, so we wanted to create a user-friendly informative directory for our international clientele to familiarize themselves on a local level."
Premier Estate Properties' service is comparable to a personal assistant to vacationers and residents. Whether planning an intimate gathering of friends and family, a day of shopping or attending an art exhibit, Premier Estate Properties' online concierge can help save time and reduce stress by providing creative suggestions for their website users.
For further information on Premier Estate Properties' real estate services, please call 866-281-3884 or visit Premier Estate Properties' Corporate Office, 800 East Palmetto Park Road, Boca Raton, FL or on the Internet at premierestateproperties.com.