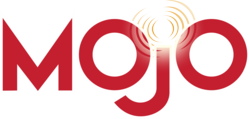 "We offer hosted lead management, dialing and data services," England stressed, before adding, "The Mojo Dialer and lead manager is a hosted auto dialer used by thousands of real estate, insurance, mortgage and other sales agents across North America."
Littleton, NH (PRWEB) April 16, 2013
According to a recent study conducted by Forrester Research, more than 50 percent of all sales are made by the vendor or sales professional that responds to a lead first, and thanks to the release of the new Mojo on the Go! application, salespeople across the globe will have the ability to perform their prospecting on the go with an application that dials at a rapid speed.
"We're excited to announce the release of our new Mojo on the Go! application," said David England, general manager Mojo Sellling Solutions, LLC, the only multi-line, copper-based auto dialer on the market. "This new application gives salespeople the ability to perform their prospecting on the go while updating in real time, their web-based Mojo Dialer platform so that they are always in sync."
England explained that the new Mojo application allows users to call three times as many prospects and greatly increases the number of contacts made.
That's great news for professionals, such as real estate agents, insurance agents, and mortgage brokers alike.
Forrester Research, an independent technology and market research company that provides advice on existing and potential impact of technology, estimates that only about five percent of sales professionals use a full-featured marketing application.
"We offer hosted lead management, dialing and data services," England stressed, before adding, "The Mojo Dialer and lead manager is a hosted auto dialer used by thousands of real estate, insurance, mortgage and other sales agents across North America."
The general manager went on to point out that its data services include: Just Listed, Just Sold Real Estate Data, Real-time and aged FSBO Data and Reverse Look Up Data services.
"Our new Mojo on the Go! application allows agents mobility that they have not had before," England stressed. "They can perform daily lead maintenance, prospect leads at up to 300 calls per hour and set appointments all from within their iPad."
The release of Mojo Selling Solutions' new Mojo on the Go! application could prove to have perfect timing.
According to a recent Harvard Business Review, a growing number of companies and sales professionals are too slow to follow up on leads.
The Harvard Business Review, in its research, audited 2,241 U.S. companies and sales professionals, measuring how long each took to respond to a lead.
The study revealed that although 37 percent responded to their lead within an hour, and 16 percent responded within one to 24 hours, 24 percent took more than 24 hours—and 23 percent of the companies or sales professionals never responded at all.
In conclusion, the study said, "Due to slow response time, a high percentage of sales are lost."
England noted that fast response time is what makes the Mojo on the Go! application different from anything else on the market.
"Salespeople are always looking for ways to be more efficient," England said. "Our new application allows them to manage their leads and call on their data from outside the office, parked on the side of the road waiting for an appointment, from an open house, from Starbucks, and everywhere else in between."
Steve Klopfer, an avid Mojo user, described Mojo as a great productivity tool.
"I have, in fact, tripled (or more) my contacts and I'm calling on prospects that I would never have called in the past," Klopher said. "The platform is easy to use and tech support is very responsive. This is a 10 plus."
But Klopher isn't the only one.
A second Mojo user identified as Ben Wiggins gave Mojo two thumbs up.
"It's difficult to imagine a better dialing package than Mojo's," Wiggins said. "The most important piece of it, as always, is their people. They go above and beyond the call to make the experience producer-friendly, both from a standpoint of customer service and from a standpoint of developing their software over the long term in a way that best meets the customer's needs."
As to why anyone else should give the new Mojo on the Go! application a try," England said. "It gives users the flexibility they desire to be effective and productive on the go."
For more information, please visit: http://www.mojosells.com and to check out the new Mojo on the Go! application, go here: https://itunes.apple.com/us/app/mojo-on-the-go/id606253346?mt=8
###
About Mojo Selling Solutions, LLC
Mojo Selling Solutions, LLC is the leading provider of on-demand lead acquisition and management services.
The company prides itself in being on the cutting edge of pre-sales technologies and services, and is one of the fastest-growing software businesses in the state of New Hampshire.
Its hosted services have been developed and honed with extensive customer input over the past eight years, and the company is constantly upgrading and tweaking its service to make it better for its customers.