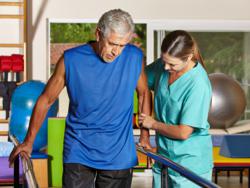 Huntersville, NC (PRWEB) April 16, 2013
The month of April is Occupational Therapy Awareness Month. These vital professionals help a variety of individuals overcome obstacles to do things they want and need to do through the therapeutic practice of daily activities. Their customized approach to evaluations, interventions, and results help assist an injured person to regain their skills, able a child with disabilities to participate in school and social situations, and offer specialized services and support to people of every age and in all circumstances to which an occupational therapist can only provide.
ProvidaStaff, LLC, a leader in providing comprehensive healthcare services in education and medical settings nationwide, would like to take this opportunity to thank occupational therapists for their commitment to improving the lives of their communities each day throughout the year. Throughout the rest of April, ProvidaStaff will be posting articles and activities for Occupational Therapists on a few of their social media outlets. Visit ProvidaStaff's Occupational Therapy Blog and Facebook Page to view great articles on Occupational Therapy and providing therapy to patients.