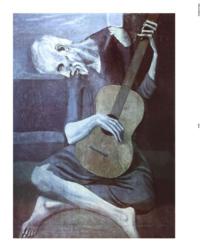 Delray Beach, FL (PRWEB) April 17, 2013
An expanded inventory of Pablo Picasso art prints is now available on BandagedEar.com. He is known as one of the most influential artists of the 20th century. In addition to being an accomplished painter, Picasso is also known for his exceptional skills in sculpting, printmaking, ceramics and stage design. Although famous artworks, such as the "Old Guitarist" and "Don Quixote" have been available on BandagedEar.com for years, additional art prints, such as "Mother and Child," "Seated Harlequin" and many more are now available.
Francois Buchs, BandagedEar.com co-founder, said, "Picasso art prints are some of our best sellers. We expanded the art prints available so customers can discover some of his lesser-known artworks, which are just as captivating as some of his more well-known pieces of work."
Art prints create beautiful focal prints when they are framed, so BandagedEar.com takes the guesswork out of choosing the right matting and frame for a Picasso art print. Each art print available on the website has framing selections available. However, customers who want to customize their framed art print can choose from among millions of different framing combinations available. All frames from BandagedEar.com are made in the USA with high-quality materials and are available at a fraction of the cost of local framers.
About BandagedEar
BandagedEar is an extensive online wall art gallery and community site where art lovers can shop from among thousands of carefully selected art prints and posters. In addition to high-quality art prints, BandagedEar.com offers free tools to help customers discover new art and artists. A custom frame shop allows customers to choose a high-quality custom frame, which typically costs less than local frame shops. Choose from among millions of different configurations by specifying the frame, matting, cropping and glazing. All purchases are backed by a 100% satisfaction guarantee. Please visit http://www.bandagedear.com for more information.