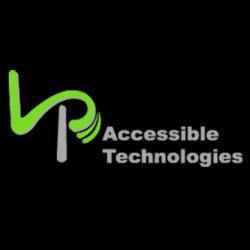 Casa Grande, AZ (PRWEB) April 18, 2013
LP Accessible Technologies is proud to be an official gold sponsor of the 4th Annual Disability Empowerment Center: Health and Wellness Fair hosted by the Bridgeway Health Solutions. The Bridgeway Health Solutions is a health maintenance organization that provides acute and long-term care services to individuals who are enrolled with the Arizona Health Care Cost Containment System.
The two day health fair will feature more than 80 exhibitors ranging from educational presentations to health screenings, fitness demonstrations, legal services, cooking demonstrations, and raffle prizes. This free health fair takes place on April 26, 2013 (12-5pm) and April 27th, 2013 (10-4pm); benefiting individuals with chronic illnesses and disabilities.
LP Accessible Technologies decided to partner with Bridgeway Health Solutions because CEO, Luis Pena, and VP, Kaylin Winkleman, not only found it to be an organic fit but also as a way to help the local community through their invention, the LP Pad. The team at LP Accessible Technologies constantly strives to improve the lives of others who are suffering from an injury or disability through the innovation of accessible technology.
###
About LP Accessible Technologies: LP Accessible Technologies was founded by Luis Pena. Luis became quadriplegic in October 2007 when he was involved in a rollover while on duty. Living with his injury inspired Pena to build a product that would provide others to game again; as he did prior to the accident. The LP Pad was invented as a result of his determination to become more independent and his desire to help others. To learn more about LP Accessible Technologies please visit: http://www.lpaccessibletechnologies.com/.