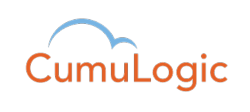 Santa Clara, CA (PRWEB) April 17, 2013
CumuLogic, the premier software provider of Cloud Services Platform, today announced that its Cloud Services software suite is now available on Nebula and Cloudscaling Infrastructure-as-a-Service (IaaS) clouds. The move will increase underlying infrastructure choices for developers and organizations using the CumuLogic platform, bringing AWS-style Cloud Services to OpenStack users. Backed by more than 8,800 members representing 850 unique organizations across 114 countries, OpenStack is an open source cloud operating system for public and private clouds.
"We are very excited to deliver CumuLogic's Cloud Services Platform on Nebula One," said Chris C. Kemp, co-founder and CEO, Nebula. "Enterprise users now have an integrated, turnkey IaaS and cloud services environment to simplify cloud application development, deployment, and management."
"CumuLogic's platform is an ideal solution for developers running on Open Cloud System that want a flexible and composable cloud services experience. CumuLogic Database-as-a-Service, PaaS and Elastic Cache for large-scale web applications fit well with a significant segment of our customer base" said Randy Bias, co-founder and CTO of Cloudscaling. "The integration of metering and billing systems is another layer of simplicity and convenience for our customers who require a range of capabilities in one product."
The move further extends CumuLogic's commitment to OpenStack and follows last month's introduction of CumuLogic Cloud Services on HP Cloud, http://hpcloud.cumulogic.com. With CumuLogic Cloud Services, enterprises can seamlessly leverage public cloud resources while maintaining a consistent deployment environment across on-premise clouds. CumuLogic platform works out of the box with Essex, Folsom and Grizzly releases.
CumuLogic Cloud Services software suite is being leveraged by Cloud Providers who want to offer private label services on top of their OpenStack IaaS cloud, as well as enterprises that are moving toward an open IT-as-a-Service model. CumuLogic's platform comes with cloud services, including Database-as-a-Service, Platform-as-a-Service, Elastic Cache and Elastic Load Balancer, giving enterprises and Cloud Providers maximum flexibility with their cloud deployment strategy.
About CumuLogic
CumuLogic is redefining traditional Platform-as-a-Service to include flexible, modular cloud services such as Database-as-a-Service, Elastic Cache, Elastic Load Balancer and more – all in a single console on top of any Infrastructure-as-a-Service cloud. The CumuLogic Cloud Services software suite enables enterprises and Cloud Providers to develop, deploy and migrate applications on any public, private or hybrid cloud environment. For more information, please visit http://www.cumulogic.com.