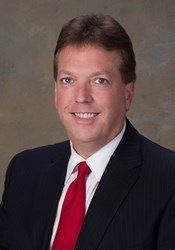 This will mark a revolution in the way businesses will startup in America, where business owners will once again have a chance to live the American Dream
Tampa, FL (PRWEB) April 17, 2013
JOBS Act expert, Kendall Almerico, the CEO of popular crowdfunding site ClickStartMe, released a new video in his online crowdfunding video series. In his new video, crowdfunding expert Almerico comments on the one year anniversary of the JOBS Act.
"Those of us in the crowdfunding world know that an important provision of the JOBS Act will eventually allow small businesses to be funded by investors through online crowdfunding, as soon as the SEC passes its regulations," Almerico says in his video. "This will mark a revolution in the way businesses will startup in America, where business owners will once again have a chance to live the American Dream."
Almerico's latest video notes that he co-founded the crowdfunding website ClickStartMe, as a result of the opportunities that the JOBS Act would give to business owners in America. The deadline set for the SEC to create its rules to allow equity crowdfunding to be legal was January, 2013, but the rules have not been released yet as the SEC is still in the process of formulating them. Almerico believes the JOBS Act rules will not be finished until late 2013 or early 2014. "The new head of the SEC, Mary Jo White, has stated that the JOBS Act is one of her top priorities," Almerico says. "But realistically, we should not expect to see the rules until late in the year, or early next year."
Almerico states that when the SEC regulations go into effect, the JOBS Act will allow startup businesses to crowdfund up to $1 million in capital online, which was illegal under older securities laws. According to Almerico, this will make it easy for a startup business to advertise their concept and raise funds through the viral power of the internet.
Crowdfunding expert Kendall Almerico is the CEO of ClickStartMe, and is also known as an expert on The JOBS Act. Almerico is available for interviews and speaking engagements.