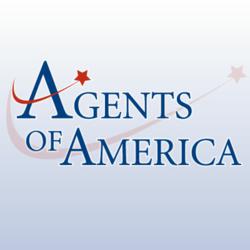 "To be successful in the insurance business requires a solid ongoing commitment to knowledge and education. Our goal is to be the "go to" resource for this knowledge " says Curtis M. Pearsall, Executive Director
Las Vegas, Nevada (PRWEB) April 22, 2013
AgentsofAmerica.ORG (AOA) announced today that the development of Book Three in its Insurance Agents & Brokers Risk Management Program series is well under way with a planned release date of the 4th quarter of 2013. The book, which will be released in both hard copy and as an e-Book, will contain 20 distinct chapters that clearly identify the E&O issues and exposures of the various lines of business. This book will represent a collaborative effort by top E&O insurance attorneys and experts from across the country. Check out the "Table of Contents and Authors".
"As with the first two books in the series, Book Three will clearly demonstrate the goal and commitment of AOA to provide the insurance industry with high quality, valuable education and resource materials. The authors are experts in their respective fields, including Agents Errors and Omissions exposures. The group's experience is unmatched in the industry" said Louie Castoria, a partner with Wilson, Elser, Moskowitz,, Edelman & Dicker and Chairman of the Board of Directors of the Insurance Educational Association.
Professor James Kallman of St. Edwards' University will serve as the Editor in Chief and Curtis Pearsall, Pearsall Associates Inc. is in charge of development and is also a contributing author.
The AOA's Editorial Board for Book Two includes Minneapolis E&O defense attorney Britton Weimer of Jones Satre & Weimer PLLC, Professor Andrew Whitman of the University of Minnesota's Carlson School of Management, E&O insurance expert Curtis Pearsall of Pearsall Associates Inc., Roy Little, President and CEO at Insurance Educational Association and Matthew Marrone defense attorney with Goldberg Segalla in Philadelphia.
"I am very proud to assist AOA in this tremendous endeavor. The material will be a tremendous assistance to agency and company personnel alike as well as members of the legal profession. Because there is so much to know in this business, the goal of Book Three is to provide an in depth review of 20 different lines of business and the unique exposures they each present. Among the lines of business to be reviewed include Personal Auto, Homeowners, General Liability, Directors and Officers Liability and Employment Related Practices Liability. The commitment of the authors is truly exemplary", says Curtis Pearsall. "As with Books One and Two, the goal is to utilize this excellent content to develop a host of webinars / seminars, weekly E&O Tips and a newsletter that can be customized for each client. AOA is partnering with a third party provider to obtain continuing education accreditation for the project".
There are a few chapters where AOA is in need of an author. A list of those chapters is provided on the Table of Contents. Interested parties should contact Curtis Pearsall at cpearsall(at)agentsofamerica(dot)org or Angelo Gioia at angelo(at)agentsofamerica(dot)org if interested.
AOA is actively partnering with insurance companies and insurance associations and organizations, which can use this valuable resource with their insured's or members and to assist in decreasing the number and severity of E&O claims.
"To be successful in the insurance business requires a solid ongoing commitment to knowledge and education. Our goal and focus at AgentsofAmerica.ORG is to be the "go to" resource for this knowledge to enable agent members and agencies to achieve growth in a variety of areas, at both a personal and professional level" says Curtis M. Pearsall, Executive Director of the AOA Learning Center. "We are looking to provide this information using multiple media to meet the demands of today's busy insurance professional".
About AgentsofAmerica.ORG
AgentsofAmerica.ORG is an Insurance Agent's Association and indispensable resource for news, products, services, education, and industry information throughout America. The organization's mission is to deliver the BEST people, products, information, and services to agents all designed to help them manage and grow their business and provide ongoing value to their clients. Our motto is "Bringing the BEST Together." AgentsofAmerica.ORG is offering a FREE MEMBERSHIP to anyone interested in learning about the valuable benefits the new organization offers. All members are eligible for additional discounts and access to an extensive array of other membership programs. Visit http://www.agentsofamerica.org for more information.