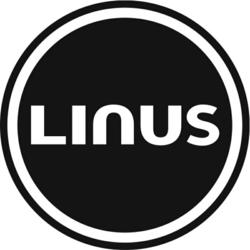 Making a push to expand the pilot program is also a good decision...
Bohemia, NY (PRWEB) April 19, 2013
On April 19, Linus Bike offers a supporting statement in favor of an article posted by the Mercury News illustrating the plans for a city bike share program to be installed in five Bay Area cities.
The Mercury News article discloses that a bike sharing program is being set up in the Bay Area and will make its debut in the summer. Participants in the program will be able to rent bikes from dedicated kiosks. The program is currently entering its pilot phase, aimed at providing 700 bikes. The commuter bike kiosks will be installed within a three mile radius and bikes can be taken from and returned to any kiosk in the program.
The article quotes the sentiments of a bicycle enthusiast as he expresses an opinion reflecting the convenience that the program will provide. He states his belief that "many who work in the downtown area of Redwood City will welcome the program because it will provide a means to move around the area with ease, not worrying about a lack of access to a car or worrying about paid parking".
Though it's currently only a pilot program, the article reports that an effort is underway to expand the program in terms of numbers of bikes and the duration of the test run. The bike sharing program in Washington D.C. is referenced as a useful precedent to help the program planners to determine a fee for the use of the bikes. The article claims that Washington D.C.'s program set its fees to encourage bike usage for small increments of time rather than long term usage.
China Reevers, representative for Linus Bike, puts forth her commendation of an effort to explore the merits of promoting urban biking. "I think expending the money and effort to incorporate a bike sharing program in such a buzzing place like the Bay Area is a wise decision. Urban areas are stereotypically characterized as being crowded, noisy, polluted and jammed with traffic. Taking some of those cars off the road will lend a hand in softening that image. Making a push to expand the pilot program is also a good decision. For a program to be evaluated fairly, the prototype has to be as close to the actual program as possible."
Linus Bike is a California-based bicycle manufacturer that specializes in creating vintage style city bikes and commuter bikes. Not simply a bicycle company, Linus Bike sells a complete line of accessories for the environmentally conscious and for those who have a fondness for European style bicycles and the great tradition of European cycling.
#####