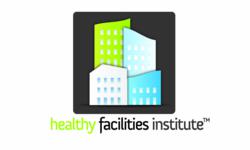 These companies have demonstrated their commitment to 'education for health' by maintaining certification through credible entities such as the IICRC - Allen Rathey, Founder, HFI
Boise, ID (PRWEB) April 19, 2013
The Healthy Facilities Institute (HFI) conducts and publishes monthly profiles of cleaning and restoration companies that are supporting education and helping customers from a cleaning for health standpoint. The April 2013 profile is of "America's Best Cleaning and Restoration Services - a Teaching, Learning, Networking and Customer Service Organization." The article is based on interviews with principal Brent Brehmer, operations manager, Americas Best Cleaning & Restoration.
The profile asks questions such as:
Q: How important is the issue of "cleaning for health" in providing residential or facility services that impact health?
Q: How do you teach the customer?
Q: What type of education or training do your technicians receive to help ensure their effectiveness?
Q: Which tasks or activities do you perform that are most important to your customers in protecting health?
Q: How is IICRC certification important in ensuring and validating technical proficiency in these matters?
Q: What do you do to stay on top of customer service?
The article is also published on HFI's sister site, The Healthy House Institute.
"Our goal in publishing these short articles is to inform our audience about companies that set a good example of educating themselves and consumers about cleaning for health principles," said Allen Rathey, founder and president of HFI. "These companies have demonstrated their commitment to 'education for health' by maintaining certification through credible entities such as the IICRC."
About Healthy Facilities Institute (HFI)
The Healthy Facilities Institute (HFI) strives to provide authoritative information for creating and maintaining clean, healthy indoor environments. Since buildings are ecosystems, HFI works to address the many interrelated aspects of built environments — such as air, water, energy, materials and resources, green cleaning, indoor environmental quality, waste management, people and more — as an integrated or holistic system. Inasmuch as "Clean" is a metaphor for healthy indoor spaces, HFI also emphasizes prevention and removal of pollutants or contaminants to help ensure optimum conditions for living, learning and working.