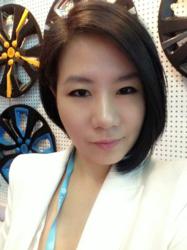 (PRWEB) April 24, 2013
Hollywood video production company, Seven Pictures, is proud to announce the new appointment of Joyce Lee as their new International Business Development Director of Asia. Joyce brings her many years of business expertise in Asia to the board of directors, and will be a valuable part of the marketing and branding initiatives of Seven Pictures' professional video production to further expand the business as an international leader in film and video production.
"Joyce is a highly esteemed professional and well respected in Asia as a strong business leader," says Asbjorn Christiansen, Creative Director at Seven Pictures. "We're very excited about her new appointment and we know she will succeed in growing and developing Seven Pictures overseas as she has done in with other businesses."
With many years of communications and business management experience, Joyce Lee is a highly qualified and well-established professional within multiple industries. Joyce has been actively involved in managing the business and communication initiatives of programs and artists in the video production industry. Today, Joyce has been filling the roles of Chairman Assistant and the Board of Directors Sales Manager overseeing international business development, event organization and participation, product research and development, marketing and public relations, budget control and human resources. Joyce will now assume the position as Seven Pictures' Director of International Business Development in Asia as well. Her knowledge and expertise in international business will greatly benefit Seven Pictures as they expand to new heights.
Seven Pictures has long established themselves as a well-respected film and video production company, and now looks to becoming an international industry leader as well. They are devoted to producing impressive and entertaining video with their cutting edge equipment. With over 25 years of specializing in highly effective corporate, marketing, training and orientation videos, Seven Pictures produces superior productions that present a clearer, elevated message in the best way possible.
For more information about Seven Pictures Video Production, visit http://www.SevenPictures.com
About Seven Pictures
Seven Pictures takes a meticulous and disciplined approach toward video production. With over 20 years of experience in the industry they specialize in creating cinematic quality product videos, corporate videos, training videos, and TV commercials with unparalleled craftsmanship. Seven Pictures is a pioneer who understands that a high quality video production is more than just point and shoot—it's about delivering visionary ideas and executing something spectacular.