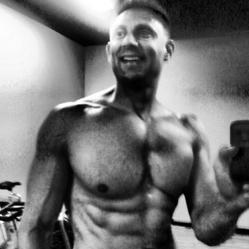 Monroe Wisconsin (PRWEB) April 18, 2013
Scotty Ryan Tischler understands that weight loss is an important part of leading a long healthy life. Unfortunately there are those out there who want to lose weight but have no idea where to start. Scott Ryan Tischler explains the 10 rules to follow to lose weight.
1. Weight loss is a lifestyle. Do not think of it like a diet but rather a lifestyle change. It is one thing to start a diet, but without changing a lifestyle it will not last, nor will the weight loss.
2. Eat smaller portions. It is important to eat smaller portions more often throughout the day. By eating smaller portions throughout the day the metabolism will stay active for the whole day.
3. Have an organized life. Having a structured life will help with having a structured eating regiment.
4. Don't finish every meal. This will help with taking control of compulsive eating.
5. Never feel deprived. When the body feels deprived of food it will go into survival mode and will save every calorie that it is fed, and will slow down the its metabolism.
6. Make eating a special event. Take the time to make every meal a special event. It will make the mind appreciate what is being eaten rather than a chore.
7. Slow down! By eating slower the body will realize that it is full before over indulging.
8. Smell the roses. This means taking the time to enjoy the food that is being consumed. If the food is not enjoyed then the habit of eating healthy will not stick.
9. Keep moving. Exercise is just as important as healthy eating. The combination of regular exercise and healthy eating will make the fat just melt off.
10. Sleep more. Make sure that the body has enough sleep every night to repair itself.