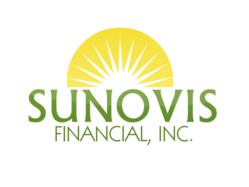 "Business owners in Portland have an opportunity for capital access now," says Terry Robinson, President of Sunovis Financial, "and our team can help."
San Francisco, CA (PRWEB) April 18, 2013
Sunovis Financial is a national firm that assists small businesses across the U.S. with access to capital. The company has expertise in SBA financing, but there is special focus on non-bank small business Micro loans. Portland is an important city for small business, and Sunovis now brings assistance.
"Portland is the 3rd most populous city in the Northwest and has a thriving small business community. It has a history of attracting and retaining business. However, many small businesses are unable to grow as they are unable to get bank loans," said Terry Robinson, President of Sunovis. "No business, large or small, can grow without capital. Micro loans - or non-bank cash flow loans - are a fast and viable solution."
Why Micro loans? Many banks, even if willing, are often unable to lend due to many factors. The Sunovis Micro loans do not emphasize credit scores in the underwriting, but do focus on business cash flow and ability to repay. Business owners who have not been able to get a loan, don't have down-payment funds or collateral, now have an option.
If the cash flow and monthly deposits for the small business are ongoing and steady, and annual revenues are greater than $100,000, a Micro loan may be an option. The business must have been in operation for at least one year, and the business owner will be supplying 4 months of business bank accounts and a 1 page application. An offer will typically be returned in 2 to 4 days, and funding could occur in as little as 7 to 10 days.
Micro loans are from 4 months to 18 months; amounts are from $5,000 to $150,000. Loan amounts are typically between 4% and 8% of annual revenues. Not all industries qualify but a great number do. Typical ideal industries are those with a daily clientele like restaurants, doctors, dentists and vets; retail stores; spas and hairdressers; auto
supply stores; plumbers are just some examples.
"Business owners in Portland have an opportunity for capital access now," says Robinson, "and our team is happy to discuss details."
The company also has a new 15 minute webinar called "The Inconvenient Truth About Small Business Lending", and all small http:// business owners are invited to register.
Contact Sunovis Financial at 415-226-1135, at info(at)sunovisfinancial(dot)com or using the Contact Us page on the website.