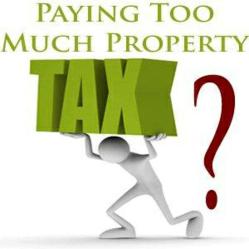 PARAMOUNT PROPERTY TAX APPEAL SIGNIFICANTLY REDUCED MY TAX BILL. THEIR CONSTANT COMMUNICATION AND EXPERTISE MADE THE TAX APPEAL PROCESS PAINLESS FOR ME"
San Diego, CA (PRWEB) April 24, 2013
Paramount Property Tax Appeal announced today the addition of Robert Burden to the firm as its new Vice President of Sales and Client Development.
Mr. Burden brings 20 years of experience in the fields of Accounting, Finance, Real Estate and Business Development to the firm and is expected to lead the company's aggressive growth plans into different geographical markets and business lines.
Mr. Burden received his Bachelor of Science degree in Accounting from California Lutheran University. Upon graduation he joined the Big Four public accounting firm of PricewaterhouseCoopers. He spent seven years with the firm before departing as a Manager of Business Assurance. Mr. Burden's clients included Kyocera, National Steel and Shipbuilding and the San Diego Padres.
Mr. Burden then became the Corporate Controller for Silicon Power Corporation, an international manufacturing company based in San Diego, California with facilities in 6 countries around the world. While with Silicon Power he was responsible for all accounting and financial reporting worldwide. In addition he was instrumental in Silicon Power making four acquisitions and three divestitures in a little over three years.
After eleven years in accounting and finance Mr. Burden joined Spherion Corporation, a fortune 500, Human Capital Consulting firm as Vice President for the western United States. During his time with Spherion he was recognized four consecutive years as being in the top 10% of sales and profit nationally and the last two of those years was recognized in the top 2%.
The lure of real estate called and Mr. Burden joined Network Financial where he personally orginated over $60 million dollars in residential and commercial real estate loans.
Wes Nichols Managing Principal of Paramount stated "We are very excited to be able to bring Rob into the firm. His unique background of Accounting, Finance, Real Estate and Business Development combined with his track record of success makes him the ideal person to lead our aggressive expansion plans and the lead the company to another level."
Paramount Property Tax Appeal is a consulting firm based in San Diego, California, and specializes in commercial real estate property tax reduction and business property tax reduction. Their expertise is in all property types; from apartments, special purpose, land, office, gas stations, and single tenant to large multi-tenant industrial and retail properties. They have handled over 10,000 property tax and business property tax appeals in the last five years, resulting in over one half billion dollars in reductions to assessed values.
For additional information please find us on the web at http://www.pptaxappeal.com or on facebook. For inquires or questions please contact Keith Jenkins in media relations at 858-225-1200 or k.jenkins(at)pptaxappeal(dot)com