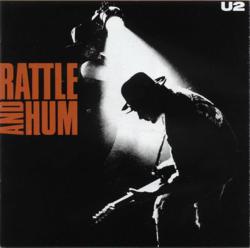 Napa, CA (PRWEB) April 18, 2013
The Uptown Theatre Napa is excited to announce the launching of their new series Music Meets Movies, featuring U2's Rattle & Hum. This film documents the 1987 North American tour of the great rock band, U2. Fresh with their success of their best selling album, The Joshua Tree, the band plays monster gigs. Along the way, the band takes the opportunity to indulge in some special musical activities like playing with BB King and performing "I Still Haven't Found What I'm Looking" with a famous church choir. All the while, concert footage of the band's biggest hits on tour is featured while Bono speaks his mind on the problems of his homeland.
Tickets for Music Meets Movies featuring U2's Rattle & Hum are $10. They are on sale now and can be purchased through the theatre website at http://www.uptowntheatrenapa.com, at Ticketmaster (http://www.ticketmaster.com) or at the theatre box office (please call 707.259.0123 ext. 6 for hours). To find out more, please visit http://www.uptowntheatrenapa.com.
The Uptown Theatre Napa is downtown's ultimate destination for live concerts. Nestled in the famed West End district, this stunningly restored art deco masterpiece showcases only the finest acts, featuring music, comedy and more. An historic landmark, the Uptown offers a phenomenal, intimate live show experience, with excellent site lines and world class sound and lighting. As concert venues go, this is the place to be. Every seat is a great seat so buy concert tickets now!