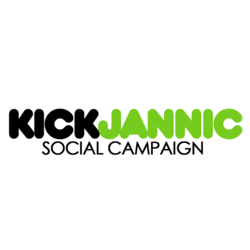 I love engagement, and social media. That is why I decided to incorporate them in my efforts to KICK my career into motion.
Chicago, Illinois (PRWEB) April 19, 2013
Jannic Nielssen, a recent Communications graduate of Millikin University in Decatur, Illinois launched http://www.KickJannic.com on April 8 2013 – an interactive social media resume inspired by Kickstarter to connect, network and share his resume in an innovative and unique fashion. Being a dual citizen of Jamaica and Norway, Nielssen has a deadline of May 1, 2013 to receive an employment offer or he will have to leave the United States. He has turned his timed situation toward social media to create an opportunity – and in return, change the way resumes are viewed and approached.
Inspired by Kickstarter – visitors can both watch and read about Nielssen's professional experiences and select from a variety of backer tiers from having a custom design made all the way to full time employment. However, visitors would not have to pledge financially to support Nielssen's goal. Instead, viewers are encouraged to pledge to share the site through their own social media profiles, speak and email with Nielssen, ask questions, and most importantly – help Jannic Nielssen achieve a position at a forward thinking company.
Already having a strong social media presence, Jannic Nielssen's experiences have included achieving high Klout and SEO rankings for his personal brand, accumulating over nine million Youtube views through his original video creations, having a strong resume of social media efforts and influence in event planning and advertising for collegiate events and professional internships.
"Kickstarter serves as a great metaphor for my situation, from the time limits set on projects, to the people that take it upon themselves to help support and launch something." Nielssen mentioned in regards to the inspiration of his project. "I hope everyone who helps me manages to feel a part of a community that has helped me reach my goals when the May 1st deadline finally arrives.".