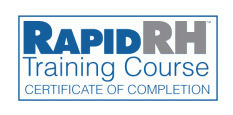 Rogue River, OR (PRWEB) April 25, 2013
Relative humidity (RH) testing is the most accurate option for testing moisture conditions in a concrete slab, and Wagner Meters offers an additional level of certainty for ensuring complete industry compliance and test accuracy through its Rapid RH® training and testing program.
As every professional flooring installers knows, accuracy is critical for durable flooring installation. That accuracy extends not only to the test method itself, but also to the professional who uses it. The Rapid RH® system is simple and easy to use; with a more complete understanding of the history and science of concrete moisture testing, every flooring professional can choose the best test method and proceed with confidence.
With that in mind, Wagner Meters now offers online training through a series of short, informative videos from industry experts. Each participant is taken through basic concrete drying processes, historical test methods, the science behind various test methods, and real-world job site Q&As. These videos are available to everyone for free. For those requiring a record of their new knowledge, a test and certificate of completion are also available for a small fee.
The Rapid RH® line of products offers professionals complete and accurate information to assess current conditions both within the slab and in the conditions around it. With advanced technology, accurate measurements and unsurpassed customer service, Wagner Meters' full line of moisture measurement tools offers a solid investment for your workplace. To learn more, visit http://www.rapidrh.com.
About Wagner Meters
For over 40 years, Wagner Electronics has been recognized as the world leader in providing advanced moisture measurement and management solutions to the construction industry. We offer a variety of meters designed to measure pH and relative humidity for concrete installations. Learn more about Wagner Meters at http://www.WagnerMeters.com or connect with us on Facebook or Twitter.