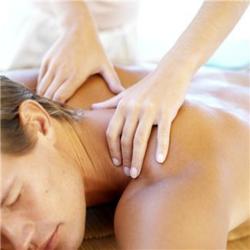 This is a great opportunity for Denver massage therapists to promote their business.
Denver, CO (PRWEB) April 19, 2013
Colorado is home to some of the most talented massage therapists in the world. Denver massage therapy is much more of an art form than anything else. There are numerous forms to massage therapy to be discovered. Reflexology, deep tissue massage, Swedish massage, trigger point therapy, sports massage, feet massage and energy work.
This unique Denver massage therapy resource provides numerous interesting articles on massage therapy, massage reviews and massage therapy videos. Massage is an integral part to the healing arts and can be used in many ways to promote wellness and overall wellbeing. Bottom line is most people enjoy a great massage!
Having a thorough understanding of anatomy and physiology is an essential part to being a great massage therapist. Denver has a variety of massage therapists that practice eastern and western philosophies and techniques. It is important to meet with the massage therapist prior to receiving the massage, in order to discuss needs and get a feel for one another.
Many massage therapists have a particular type of massage they specialize in. Some Denver massage companies offer numerous forms of massage and employee several massage therapists with different expertise and specialties.
On the other hand, finding the best Denver massage can be a trick. Not to mention, a massage therapist that is right for one person, may not be the best fit for another. Likewise, with all of the talented massage therapists in Denver, many are beginning in their professional or may not have a strong understanding of how to best promote their massage services. This special event may be the perfect way for local Denver massage companies to promote themselves without breaking the bank.
For this unique promotion, the site is offering up to 40% off of advertising. Additionally up to 50% off of Featured Article placement for Denver massage therapists. This may be a great opportunity for local Denver massage companies to get the word out about their services by participating in this unique targeted internet marketing platform.
Massage therapy companies, massage product suppliers, massage schools and independent massage therapists are invited to contact a representative for further details regarding the special advertising promotion for Denver massage therapists.
Contact Information:
Zach Wennstedt
info(at)bestmassagedenver(dot)com
720-249-6588