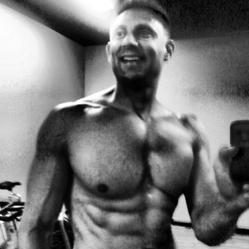 Monroe Wisconsin (PRWEB) April 19, 2013
Scott Ryan Tischler of Tischler Brothers fitness has helped his younger brother Troy Tischler lose a tremendous amount of weight over the last year. With these ten rules anybody can be ready to strut their stuff on the beach.
1. Walk more. This may seem like a silly change but instead of trying to find the closest parking spot at the store why not park at the furthest away stall. Just doing this everyday will help to burn extra calories. This is just one example of how to incorporate more walking into every day life. A few other examples are taking the stairs instead of the elevator, using a push mower instead of a powered one, and taking the dog for a daily walk.
2. Eat at home. This cannot be stressed enough. Fast food is convenient but it is loaded with fat, preservatives, and calories. Take control of what is put in the body by cooking at home, and preparing work lunches the night before.
3. Eat breakfast. Never ever skip breakfast. The body is starving after being asleep all night and it needs fuel to burn. By not giving the body the proper fuel it will go into starvation mode where it will save everything that it is given, and its metabolism will come to a screeching halt.
4. Eat smaller portions. This may seem like an obvious statement but more often than not portioning is not thought of on a daily basis. To curb hunger from eating smaller portions make sure to eat throughout the day. Not only will this help with hunger, it will also keep the body's metabolism running at top speed.
5. Do Yoga. Normally yoga is thought of as a stress reliever and a way to increase flexibility but when it is done on a normal basis it can also help build muscle. Which will in turn boost the body's metabolism
6. Spend more time outdoors. Too many people spend the majority of their time indoors watching tv, playing video games, or mindlessly surfing the internet. Remember it is important to take a break from all of that. Go hiking, play basketball, throw a football or a Frisbee around, or anything that gets the body moving.
7. Build more muscle. The more muscle the body has the faster the metabolism will work. More muscle means more calories being burnt every day.
8. Take pictures weekly. This is a requirement in weight loss. The weekly pictures will show improvements that our eyes will not see right away. This is a great motivational tool.
9. Stop drinking soda! Drink water it is cheaper and has no sugar in it. Remember sugar promotes fat growth. Even one soda a day can contribute to gaining more than one pound a month. This may not seem like very much but a few months of this habit will start to add up.
10. Eat more fruit. Fruit is mostly water and has no fat. This will help the body feel more full and thus will prevent over indulging.
With these 10 rules and a fair amount of determination any weight loss goal can be one step closer every day.