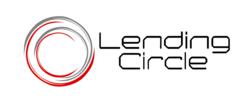 Increased availability of credit wasn't enough to open up lending - there needed to be demand as well.
San Francisco, CA (PRWEB) April 24, 2013
Based on data from the recently released Federal Reserve Beige Book demand for commercial credit is steadily increasing. Though much focus has been put on bank lending levels since the Great Recession, many fail to note that even if credit had loosened, there was little demand there to soak up the credit supply. This appears to finally be changing, with sharp increases for commercial loans being noted from the New York, Dallas, Cleveland and Atlanta districts.
"Increased availability of credit wasn't enough to open up lending - there needed to be demand as well. With all the uncertainty in America over the past several years, few businesses were willing to take on risk by taking on loans, however this is now changing and businesses are willing to enter the credit markets once again," said Terry Robinson, president of The Lending Circle, a division of Sunovis Financial.
Commercial loans are showing the greatest strength, but the Beige Book also pointed to increased demand from the manufacturing sector as well as increased consumer lending in select districts.
The Philadelphia and Richmond districts were the notable laggards in the Fed survey, reporting little growth in loan demand, with the exception of residential mortgage lending in Richmond. Mortgage demand in Philadelphia on the other hand actually fell.
The Dallas and San Francisco districts reported strong and broad based demand for loans in both commercial real estate and mortgages.
A number of districts including Philadelphia, Cleveland, Richmond, Atlanta, Chicago, Dallas, and San Francisco, also said loan pricing was very competitive.
In addition to new lending, some districts are seeing an increase in refinancing activity for both commercial and residential real estate. Atlanta and New York reported stronger refinancing activity, while the Cleveland and Kansas City Districts noted a shift from mortgage refinancing to new home purchases.
Increased lending demand coupled with a loosening of credit promises a good year for commercial real estate investors and developers.
About The Lending Circle
The Lending Circle handles "all things lending" and is a division of Sunovis Financial. Sunovis specializes in small business loans, both SBA loans and Micro loans.