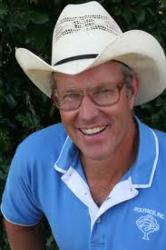 If you think organic food is expensive, have you priced cancer lately? Joel Salatin
Oshkosh, WI (PRWEB) April 21, 2013
Shaping the future by changing the way Wisconsin eats.
Healthy Living Events LLC presents the Natural Product & Organic Food Expo on May 4th, 2013 at the Sunnyview Expo Center in Oshkosh, WI from 9:00 am to 4:00 pm. The Natural Product & Organic Food Expo brings together local and national companies that specialize in natural and organic foods, products, and services. Kick off the farmers market season. Meet and buy direct from local, organic farmers and vendors. Snatch up early seedlings, fresh greens, free-range meat and eggs.
Event Highlights:
Wisconsin Foodie Filming
Wisconsin Foodie is a weekly Emmy-nominated television program dedicated to educating, entertaining, and connecting the community to the engaging stories and people behind their food. Get an up close view and watch as Wisconsin Foodie films a segment at the Expo.
Joel Salatin - Will Allen - Aaron Woolf
Featured in the movies Food, Inc; Fresh; and King Corn. They will offer discussion groups, book signings, and workshops sponsored by the Wisconsin Farmer's Union. Talk to Aaron Woolf, director and producer of King Corn. Speaker Schedule.
John Shaw: CEO of the Natural Product Association
Meet John Shaw and hear him speak. John Shaw, longtime Washington, D.C. insider and former top administration official, is the CEO of The Natural Products Association, the nation's largest nonprofit association dedicated to the natural products industry.
Farm to School
Sponsored by re:Th!nk of Winnebago County. Farm to School is a program that connects schools (K-12) and local farms with the objectives of serving healthy meals in school cafeterias, improving student nutrition, providing agriculture, health and nutrition education opportunities, and supporting local and regional farmers.
Organic Food Court
Sponsored by Wisconsin Foodie. This one-of-a-kind food court features a variety of dishes prepared by some of the state's finest restaurants. A true celebration of food as restaurants from around the state converge under one roof.
Taste of Home Cooking School
The famed Taste of Home Cooking School, attended by nearly 5 million people over the last 20 years, is coming to Oshkosh! So grab your family, friends, and neighbors and join Emmy winning Chef Eric Villegas and Emcee Shana Conradt for a fun-filled cooking experience. Cooking School Ticket Information & Details.
Wisconsin Chefs
Chefs include legends like Dan Fox, founder of Slopig and Heritage Tavern. Fox enjoys creating unique and memorable dining experiences for his members. Also appearing is Chef of the Stars, Kevin Sloan. Sloan creates menus and produces meals in the "green room" for artists playing at the Riverside and Pabst Theater.
200 Natural & Organic Exhibits
Meet vendors and purchase products from eco-friendly businesses and farmers from around Wisconsin and beyond. Exhibitor List
Food Democracy Now!
Meet the founders of Food Democracy Now! and find out how you can join the "Call to Action". Food Democracy Now! is a grassroots community dedicated to building a sustainable food system that protects our natural environment, sustains farmers and nourishes families.
Eco-Mom Products and Services
Sponsored by Fox Valley Birth & Baby. The eco-mom area is a gathering of vendors who promote natural parenting.
Author Book Signings
Sponsored by Book World. Meet local authors, buy their books, and have them autographed.
Children's Action Zone
Slide through the vortex of the Twisted Twister. This monster appears, whirling and twisting above the unsuspecting children who will soon enter its vortex of winding excitement.
800 Gallon Aquaponics System
Nelson and Pade will have an 800 gallon "Nelson and Pade Inc.'s Clear Flow Aquaponic System®" on display. Nelson and Pade, Inc.'s Clear Flow Aquaponic Systems® are fully integrated aquaponic systems for raising high quality fish and vegetables.
Hybrid Vehicles
Oshkosh Bergstrom Toyota Scion will have their Hybrid Prius Vehicles (the hybrid that started it all) on display.
Community Gardens
Growing your own food, but don't have the space? Community gardens provide fresh produce and plants as well as satisfying labor, neighborhood improvement, sense of community and connection to the environment. Learn how to start a community garden in your neighborhood.
Sponsored By: Wisconsin Farmer's Union, VegieFresh, Wisconsin Foodie, Nature's Pathways Magazine, Bergstrom Toyota Scion of Oshkosh, The Big Green Music Festival, The Red Radish, Nami Moon Farms, Painted Rock Farms, Saxon Creamery, Natural Healthy Concepts, Oshkosh Farmer's Market, Wisconsin Local Food Network & B2 Computing.