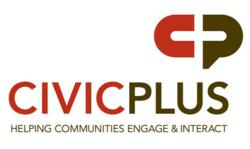 MANHATTAN, Kan. (PRWEB) April 23, 2013
CivicPlus, the leading provider of government websites and digital community engagement platforms, launched its GoCitizen Pro mobile app today. The app integrates seamlessly with CivicPlus websites - built using the CivicPlus Government Content Management System (GCMS®) - and is available on both iOS and Android operating systems.
Set to enhance the communication and engagement between CivicPlus' government clients and the citizens they serve, the GoCitizen Pro mobile app creates a convenient and trusted mobile process for citizens to interact with their government directly from their smartphones, and is an important engagement tool in addition to their organizational websites. Extending beyond communication, the app incorporates mobile payment ability integrated from the website, to better suit the busy lifestyles of many citizens.
"A mobile app should be more than just including what is already available on a website," said Ward Morgan, CEO of CivicPlus. "It should include functionality that is specific to the user and should easily equip people with the information they need with a simple finger tap, and that is what have accomplished with the GoCitizen Pro mobile app."
CivicPlus' GoCitizen Pro mobile app is customizable to match the design and branding of each government website. Modules and functionality included are:

Calendar
News Flash
ePay
FAQ
Alert Center
Forms Center
Resource Directory
Search
Staff Directory
"We designed the mobile app to deliver an additional level of engagement between citizens and their government by providing them the tools that make connecting with their government easy and accessible no matter where they are," Morgan said.
The app is directly integrated with the CivicPlus GCMS® so that citizens can receive the highest possible level of engagement and information.
About CivicPlus
Based in Manhattan, Kan., CivicPlus has designed more than 1,300 local government websites serving over 50 million citizens throughout North America. A recipient of the Center for Digital Government's Best Fit Integrator Award for delivering extraordinary digital solutions to public IT projects, CivicPlus transforms municipal websites into powerful two-way communication platforms that let citizens talk to and participate in local government. Find out where your community falls on the digital community engagement scale developed by CivicPlus eGov experts. In 2013, CivicPlus will invest nearly $2.5 million in products, research and development. The innovative CivicPlus Government Content Management System (GCMS®) now offers more than 60 applications including Citizen Request Tracker, MuniMobile, Facebook and economic development tools. Founded in 2001, CivicPlus was selected by Inc. Magazine as "One of the Fastest-Growing Privately Held Companies in the U.S." in 2011 and 2012. For more information visit http://www.civicplus.com.
###