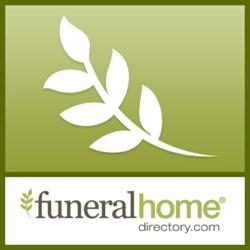 Our goal is to help make this difficult process easier for families by providing all essential information in the decision making process in one place
San Diego, CA (PRWEB) April 24, 2013
When a loved one passes away, the decisions of what to do next can be mired in indecision and confusion if proper planning has not already occurred. A new website, FuneralHomeDirectory.com, is launching this week to help family members better prepare for the inevitable or even the unexpected.
According to Evan Mendelsohn, FuneralHomeDirectory.com co-founder, finding the right funeral home can be a difficult process.
"When someone chooses a verified funeral home listed with us, they can rest assured that they will be working with a funeral home that has been reviewed and approved by our team of specialists," Mendelsohn said.
With comprehensive listings of all nationwide funeral homes, and nearly 5,000 active cemeteries, FuneralHomeDirectory.com includes a profile page with specific information of each location's phone number, website, yelp reviews, pricing, images, videos and other useful information. The result for grieving families or families in the planning stage is a central location that will allow them to compare services, amenities, rates and level of comfort without having to step foot inside of a funeral home. Additionally, the website offers a resource center with useful articles and information related to the funeral home industry and written by industry experts.
"Our goal is to help make this difficult process easier for families by providing all essential information in the decision making process in one place," Mendelsohn said. "We are doing everything we can to help guide people through this difficult time in their lives."
FuneralHomeDirectory.com's easy navigation allows visitors to browse funeral homes by city or by zip code. A "Browse by City" search currently provides visitors with listings of all 50 states, with plans to expand to Canada and Puerto Rico soon. FuneralHomeDirectory.com manually contacts each funeral home and cemetery to ensure quality assurance before any business is labeled with a verified badge.
For more information about FuneralHomeDirectory.com, visit http://www.FuneralHomeDirectory.com or call 1-800-265-9009. The site can also be found on Facebook, Twitter, LinkedIn and Google+.
FuneralHomeDirectory.com was established to help families and individuals find the right funeral home, cemetery or cremation service for their needs. In addition to providing detailed profiles for more than 23,000 funeral homes nationwide, the site also has information regarding nearly 5,000 cemeteries and other resources.