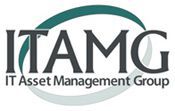 IT Asset Management Group Offers New Service:
Beginning to End Complete Fixed IT Asset Bankruptcy Management

Plainview NY 11803 (PRWEB) April 23, 2013
Frank Milia, Vice President of Account Management, is pleased to announce IT Asset Management Group's new service centering on companies going out of business or entering bankruptcy. Despite the complicated nature of bankruptcy and the shut-down of a firm, IT Asset Management Group (ITAMG) delivers a comprehensive solution ensuring that the technology liquidation aspect is simple.
Through assessment of IT assets, ITAMG delivers a streamlined process that is seamless. Mr. Milia explains, "Essentially we are providing personal resources, managing the vendors related to an IT shut down, collecting a fixed asset inventory and then bidding the equipment out on the open market or providing the asset recovery on consignment terms. We realized after over thirteen years of operating in this space it is time to formally provide our experience, knowledge, and portfolio of qualified vendors to firms ceasing operations as well as to support the law firms managing complex bankruptcy cases. Our goal is to provide a custom package of services to bring ease to the client in the midst of a stressful situation."
The assessment of assets starts with a three-step pre-sale management protocol, qualifying all aspects of the liquidation to determine course of action. Identifying inventory and separating equipment is the first stage of the process. It is imperative to evaluate each and every piece of equipment, obtaining the maximum profit on the assets for the closing firm. IT equipment and furniture are part of this inventory, taking into account both owned and leased assets, separating appropriately. At this point the high volume and net worth assets move to the top of the sell priority list. The next step of the pre-sale process encompasses identifying qualified vendors, coordinating the entire sales process with the Trustee and preparing necessary contracts. The pre-sale management procedure concludes with retaining pertinent company information where requested and data destruction for equipment to be sold. Hard drives and media cleared for disposition will be wiped and destroyed utilizing DOD and NIST 800-88 compliant methods.
Upon finalization of the pre-sale period, the three-step sale and cleanout process commences. The first step involves contacting a segment of potential customers from a vast and well maintained distribution list of qualified contacts to check for interest and to initiate the RFP process. Strategic lot sales are constructed, contracts written up and executed, and finally funds are collected. ITAMG then oversees the removal of the remaining fixed assets and ultimately facilitates proper recycling for the equipment which did not sell. Lastly, clean and close out of the facility takes place which involves the removal of all residual waste, remaining data center infrastructure, and cabling. Before the doors close, the space is left "broom swept."
While this choice of an all-in-one liquidation service works well for companies going through bankruptcy, ITAMG also offers options for clients going through different stages of reorganization. For relocations, mergers, acquisitions, the retirement of specialized equipment, or a workforce reduction, the professionals at ITAMG will offer options and suggest a variety of alternatives to bring speedy closure to any and all liquidation needs.
About IT Asset Management Group:
Formed in 1999, IT Asset Management Group specializes in the purchase and sale, both in the United States and abroad, of used IT equipment providing environmentally sound and secure solutions for electronic waste. The experts at ITAMG handle the liquidation of networking equipment, laptops, PCs, phone systems, servers, printing and imaging, and a variety of other IT assets.
ITAMG also offers a full suite of data destruction options; hard drive shredding, degaussing and hard drive wiping are key component options to the company's comprehensive service.
If you wish to obtain a quote for IT liquidation please visit Request IT Liquidation Quote.
If you wish to obtain a quote for data destruction please visit Request a Data Destruction Quote.
Frank Milia, Vice President - Account Management
IT Asset Management Group
137 Express Street
Plainview NY 11803
(877) 625-4872
frank(at)itamg(dot)com
http://www.itamg.com